Washing Trump's sins!
[h=1]
Trump's daughter, Ivanka to celebrate Diwali at Hindu temple
[/h]
October 22, 2016 21:50
---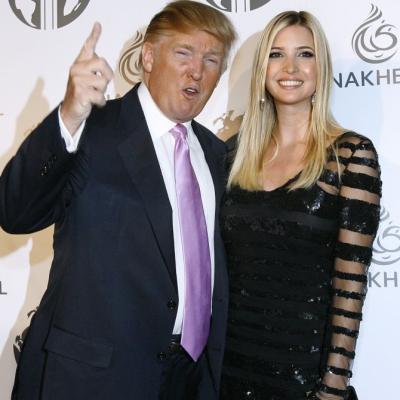 Republican presidential candidate Donald Trump's daughter will celebrate the Diwali festival at a Hindu temple in the crucial swing state of Virginia with the members of the Indian-American community, who have
traditionally supported the Democratic party in the US polls.
Ivanka Trump will celebrate Diwali with Indian-Americans during her visit to the Rajdhani Temple at Chantilly on Wednesday, campaign officials and community leaders said.
This is the first time a family member of one of the two top presidential candidates is visiting a Hindu temple.
Last week, Trump attended a charity event organised by Republican Hindu Council to raise funds for Kashmiri Pandits and Hindu victims of terrorism in Bangladesh. This was also the first time a presidential candidate attended an Indian-American event. It was attended by more than 5,000 people.
The visit of Ivanka, 34, a successful businesswoman and a key figure of the Trump campaign, to the Rajdhani Temple would "go a long way in breaking the stereotype," that the campaign "represents only angry white voters," said Rajesh Gooty, an Indian-American community leader in Virginia.
http://news.rediff.com/commentary/2...hindu-temple/f97456e31dc2f955ae90e93a2dd417e1