This was very much visible during the visit of our HM to Pakistan! It can go to any extent just to spite us! Shame on our neighbor!!
[h=1]
Pakistan is ready to hurt itself to harm India: RSS chief
[/h]August 06, 2016 01:49
---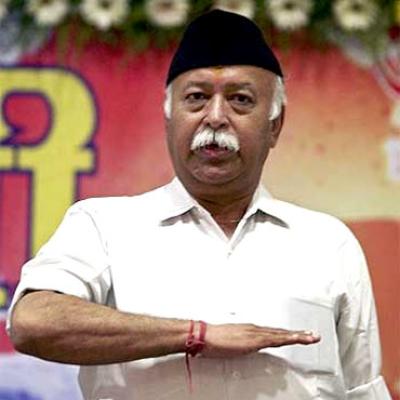 In a veiled attack on Pakistan, RSS chief Mohan Bhagwat has said the neighbouring country hates India so much that it was ready to let itself down in order to harm India.
"There is so much hatred: 'our (Pakistan's) own condition is quite bad, but we (Pakistan) would let ourselves down to spite the neighbour (India).' This is how our neighbour is behaving," Bhagwat said while speaking at a book-launch in Indore.
"Whenever we extend the hand of friendship, it (Pakistan) makes such circumstances that we can not offer friendship again," he said.
He also said that both developed and developing countries were getting caught in the crossfire as the tussle to become superpower was on in the world.
"Global thinkers are wondering if the race to become superpower continues like this then whether the world would survive. The world is looking at India with hope for answers. If we are able to answer these questions then we can become the number one country," Bhagwat said.
http://news.rediff.com/commentary/2...ia-rss-chief/e55108b77114dba8137db24b18388432