The Obama era is now coming to an end this Friday the 20th Jan....I think he would leave a rich legacy & it will not be easy to obliterate his name from public memory!!
[h=1]
Obama thanks Americans for making him better Prez, better man
[/h]January 14, 2017 20:32
---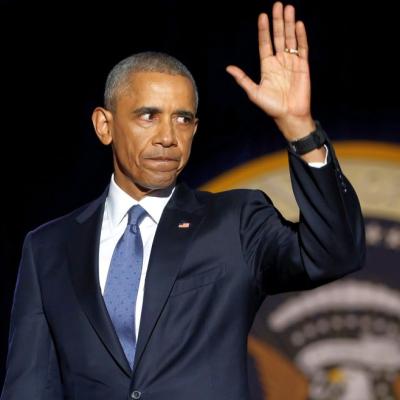 In his final radio and internet address, Barack Obama has thanked his countrymen for making him a better President and a better man and said that during his eight-year tenure he saw the "goodness, resilience and hope" of the American people.
"Whether we've seen eye-to-eye or rarely agreed at all, my conversations with you, the American people in living rooms and schools; at farms and on factory floors; at diners and on distant military outposts are what have kept me honest, kept me inspired, and kept me going. Every day, I learned from you. You made me a better President, and you made me a better man," Obama said.
He said it had been the honour of his life to serve the American people as President.
"Eight years later, I am even more optimistic about our country's promise. And I look forward to working along your side, as a citizen, for all my days that remain," he said.
"Over the course of these eight years, I have seen the goodness, the resilience, and the hope of the American people. I've seen neighbours looking out for each other as we rescued our economy from the worst crisis of our lifetimes," he said.
"I've hugged cancer survivors who finally know the security of affordable health care. I've seen communities like Joplin rebuild from disaster, and cities like Boston show the world that no terrorist will ever break the American spirit," he added.
Obama in his recent farewell speech in Chicago warned Americans of the threats to democracy from growing racism, inequality and discrimination.
http://news.rediff.com/commentary/2...z-better-man/8eb9757a14cdfba1d7327e1b39af47ff