The military, political establishment and ISI are all mired in corruption in our neighboring country!
[h=1]
Musharraf, Kayani possess multi-million dollar Swiss bank accounts, claims UK scribe
[/h]
Share
Comment
July 02, 2016 14:41
---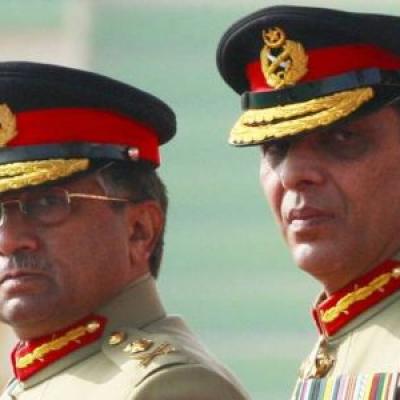 In a startling revelation, London-based investigative journalist James D Crickton has claimed former army generals Pervez Musharraf and Ashfaq Parvez Kayani possess multi-million dollar Swiss bank accounts.
In his blog on World Press Platform, Crickton said he came to know that the two former army chiefs have several million dollars stashed away in Swiss bank accounts while he was investigating into offshore accounts of Prime Minister Nawaz Sharif's family.
During the course of his investigations into Prime Minister Nawaz Sharifs illegal accounts, Crickton claimed that former president Musharraf and former army chief Kayani are holding separate accounts in a Swiss bank namely Julius Baer.
Musharrafs account, he claims, is maintained by the Star Trust Company. The former presidents account allegedly had several million dollars around the time he was briefly arrested in October 2013. However, presently the balance in the account is $2 million.
Kayanis Swiss bank account is maintained by his brothers UAE-based firm, J&B Construction Company. The balance in the account is several million US dollars, Crickton claimed, quoting highly-placed sources.
http://news.rediff.com/commentary/2...ms-uk-scribe/2bc7a30811db91a4fc520676dc2ed699