This is most shocking incident! Crass negligence by the Railway officials. Why public safety was thrown to the winds....Crowd management is an area often neglected by us
[h=1]
Elphinstone stampede: PIL filed in HC to book railway officials
[/h]September 30, 2017 12:00
---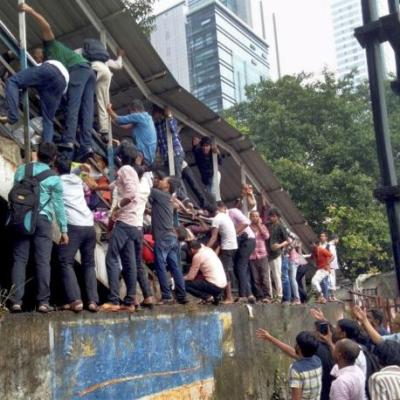 A PIL has been filed in the Bombay High Court seeking that railway officials be booked for negligence and culpable homicide in connection with the stampede at the Elphinstone Road railway station in which 22
people were killed.
The public interest litigation was submitted yesterday to the high court registry by city resident Pradeep Bhalekar.
"The petition has been submitted to the registry. We will mention it on October 3," Bhalekar's advocate Nitin Satpute said.
The petition has sought an inquiry into the incident, urging the high court to supervise the matter and issue appropriate directions.
The PIL alleged the issue of the Elphinstone Road bridge being too narrow had been raised by citizens time and again but the government and the railways failed to take action.
"This is complete negligence on part of the railways. A case under section 304 (II) of the IPC for culpable homicide needs to be registered against the railway officials concerned," the petition said.
The plea also sought measures to be undertaken to ensure safety of commuters.
"The railways has to be also directed to take action against illegal hawkers and encroachers on foot overbridges to reduce crowding," the PIL said.
http://news.rediff.com/commentary/2...ay-officials/008d50c14d1cd464ade9b2327d452efe