Manohar Parikkar, an upright and honest politician now becomes CM of Goa...He could cobble up a majority despite his party coming second in the elections..His tall status provided the much needed impetus that other small parties who are not part of NDA latched on to his bandwagon!!
Manohar Parrikar resigns as defence minister: Reports
March 12, 2017 20:09
---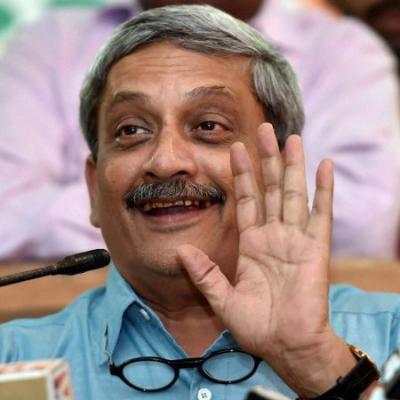 Amid talks of his becoming the Goa chief minister again, Manohar Parrikar has resigned as the defence minister, some media reports have claimed.
The BJP is almost certain to retain Goa as Parrikar has claimed that he has the support of 22 MLAs.
Goa has 40 seats. The Congress won the most -- 17 -- but not enough to form the government. The target is 21.
The BJP has won 13 seats. However, Parikkar has claimed that he has the support of three Maharashtrawadi Gomantak Party MLAs, three Goa Forward Party MLAs and three other Independents to form the government.
http://news.rediff.com/commentary/2...ster-reports/1d9c2479aec44afbf26d260ee6f5e2c5