Who can forget the Mumbai terror attacks of 2008 when 164 people were killed? Have we learnt the right lessons from these attacks?
[h=1]
Mann Ki Baat: Remembering 26/11, PM says terrorism a 'threat to humanity'
[/h]November 26, 2017 11:22
---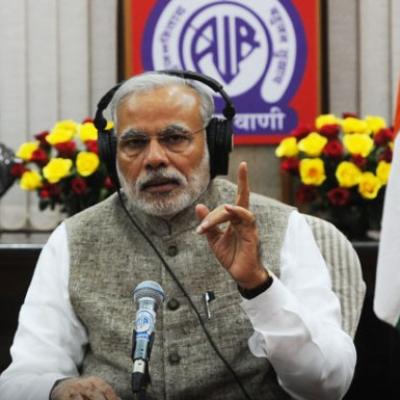 Prime Minister Narendra Modi addresses the nation via his monthly radio programme
Mann Ki Baat
.
Speaking on Constitution Day, he paid tributes to the 'makers of our Constitution'. Excerpts from the ongoing radio address:
- The makers of our Constitution worked hard to give us a Constitution we would be proud of. Our Constitution safeguards the rights of the poor and weaker sections of society.
- We salute all those brave women and men who lost their lives in the gruesome 26/11 attacks in Mumbai.
- For over 4 decades, India has been raising the issue of terror. Initially the world did not take us seriously but now the world is realising the destructive aspects of terrorism. Terrorism is a threat to humanity.
- India is the land of Lord Buddha, Lord Mahavira, Guru Nanak, Mahatma Gandhi. We believe in non-violence.
- He also spoke about Navy Day and the significance of rivers in history.
- India's glorious naval tradition dates back to times of the Chola Empire and the empire of Shivaji Maharaj. The Indian Navy has served our nation with great diligence.
http://news.rediff.com/commentary/2...-to-humanity/0bb773cb9fce4f74d1d327fedda60769