Ten years after winning a decisive war against terror, Sri Lanka is under attack by terrorists once again. The attack has indeed been devastating, reminding Sri Lanka of its horror of Tamil Tigers' attack on its Trade Centre tower and airport. But there were no Tamil Tiger signatures, though suicide terrorism was involved, on the serial bombing in Colombo and other places on April 21. These attacks are a class by themselves, in their organisation and precision. Hotels and churches were attacked in eight blasts, killing more than 300 and injuring nearly 500 people. The possibility of further attacks are not ruled out. Intelligence alerts were sounded on April 11, but they were not heeded seriously.
One of the hotels under attack was in the close vicinity of the Indian high commission building as well as Temple Trees, the official residence of Prime Minister Ranil Wickremesinghe. This suggests that such important targets were also on the terrorists' antennas. More than two dozen arrests have been made. Sri Lanka has been put under emergency regulations.
The IS links for the Sri Lankan terror are strongly evident. It is possibly trying to state that the US's efforts to root it out will not succeed. The Sri Lankan blasts also suggest that the Islamic State has developed its base in south Asia. It may be recalled here that more than a couple of years back, the IS had announced opening a South Asia chapter. The Rohingya exodus from Myanmar must have provided new recruits to this chapter. There have also been repeated reports of Maldives feeding the IS and Maldives has diverse and multiple financial and political linkages in Sri Lanka.
The country's failure in responding to the intelligence alerts against possible terrorist attacks speaks poorly of Sri Lanka's law and order preparedness. This could be due to political confusion and differences within the Sri Lankan ruling coalition, especially between the president and the prime minister. Lapses on the part of Sri Lanka's defence establishment, which is directly under the control of president Sirisena, have been publicly criticised by Prime Minister Wickremesinghe. It is time that such political differences and confusion, if any, may be addressed keeping in view the possibility of more such terrorist attacks. Sri Lanka has the principal responsibility to be fully prepared to confront the new challenge of terrorism.
The Sri Lankan development prepares a solid ground for countries like India, Sri Lanka, Bangladesh, Myanmar and Maldives to work together more extensively and effectively to counter terrorism in the region. This cooperation must extend beyond counterterrorism efforts and include fight against Islamic and all other religious radicalisation.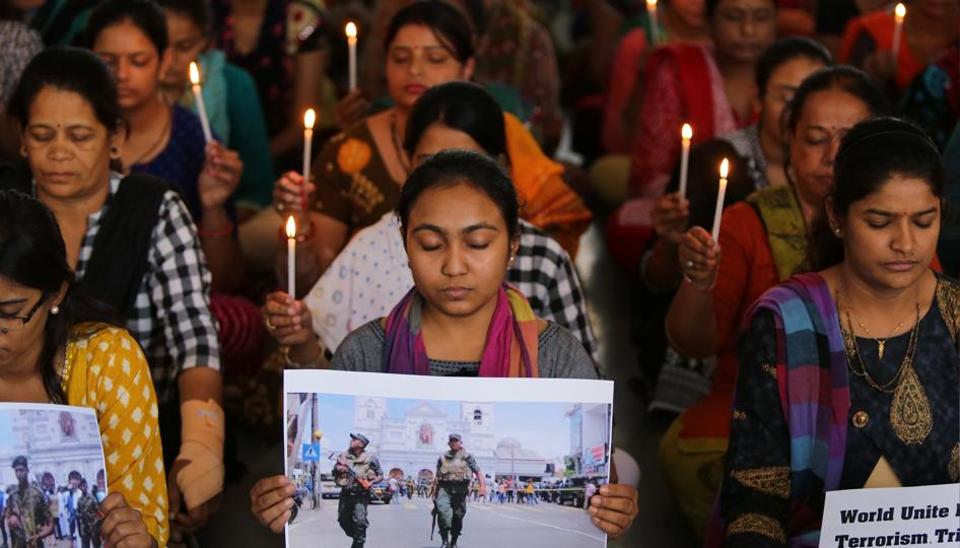 This cooperation must extend beyond counterterrorism efforts and fight all kinds of religious radicalisation
www.hindustantimes.com