Japanese Travel Agency Now Offering 'Solo Weddings' for Single Women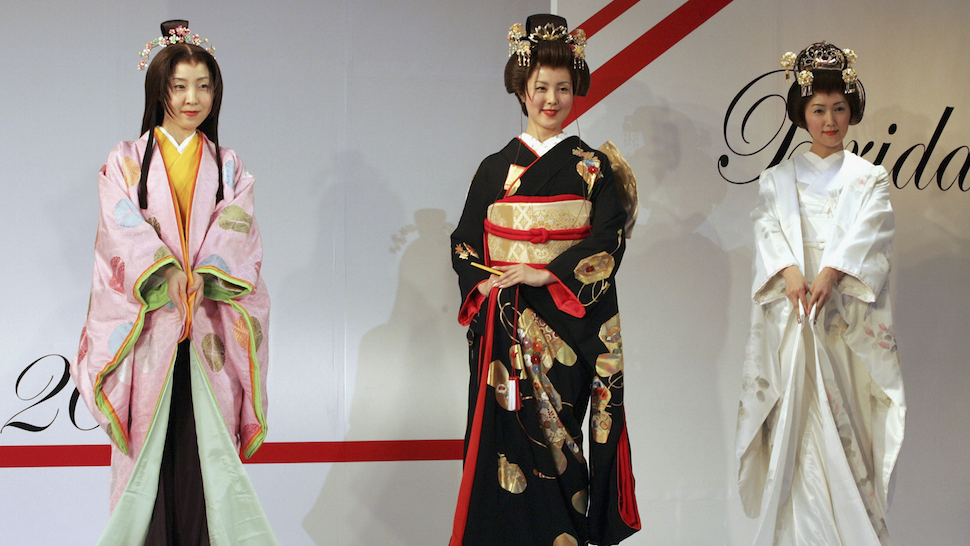 You are single and you don't know if you would be able to get married and have a wedding ceremony in the near future, but you would like to have some pictures of yourself in a wedding gown or in a gorgeous bridal kimono now, when you are young and beautiful..

…
Offer yourself an opportunity to experience the feeling of being a princess in a beautiful and charming city of Kyoto!
​
The two-day "tour" comes with a wedding dress or bridal kimono, hairstyling/makeup, a photoshoot, the photos from the photoshoot, hotel accommodation, taxi rides between the studio and the shooting location, and a bouquet. It only costs ¥300,000 (about $2,500) if you want to wear a wedding dress and ¥380,000 ($3,100) for the bridal kimono. There are also some sweet optional add-ons like a Japanese man to be your stand-in husband for photos, dinner for two with the tour coordinator "if you're feeling yourself a little bit anxious and you don't want to eat your dinner alone," and a spa treatment. This could be the wedding of your dreams.
Since the service launched in June, about 30 women from all over Japan have taken the tour and become "solo brides." Interestingly enough, Cerca Travel says half of these women were actually married but did not have a wedding ceremony or simply didn't like the one they did have.
Via
BBC:
The company's president, Yukiko Inoue, tells
Kyodo
she created the package "to encourage women to have positive feelings about themselves", but admits that "some people have said it would be 'lonely, miserable and sad' to use it".
​
WHOA. "Lonely, miserable and sad?" Try adventurous, fun, and only possibly lonely.
?Japanese Travel Agency Now Offering 'Solo Weddings' for Single Women