[h=1]
Congratulation to ISRO for the significant milestone!
[/h]
[h=1]
ISRO launches India's fourth navigational satellite from Sriharikota
[/h]
March 28, 2015 17:52
---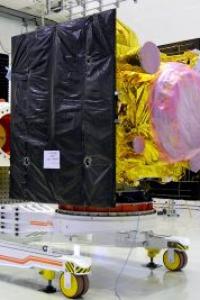 India has successfully launched its satellite IRNSS-1D from Sriharikota onboard workhorse PSLV-C27 to pave the way for the country's own navigation system on par with the GPS of US.
IRNSS-1D is the fourth in the series of seven satellites, planned by ISRO to put in place the Indian Regional Navigation Satellite System (IRNSS), currently under development.
ISRO launches India's fourth navigational satellite from Sriharikota