There is a split scenario unfolding as the world battles the pandemic.
In countries like the United States and the United Kingdom,
jubilant
, newly-vaccinated people hug their loved ones after a long period of separation.
In India
, distraught families count their dead.
Sick people are being turned away from hospitals that have run out of beds and
oxygen
, as the number of new cases rises to record levels each day, creating a national crisis with global repercussions.
The more the virus spreads, the more chances it has to mutate and create variants that could eventually resist current vaccines, threatening to undermine other countries' progress in containing the pandemic, experts warn.
"If we don't help in India, I worry about an explosion of cases" around the world, said Dr. Ashish Jha, dean of the Brown University School of Public Health.
That's why India's Covid outbreak is a global problem that needs a coordinated response.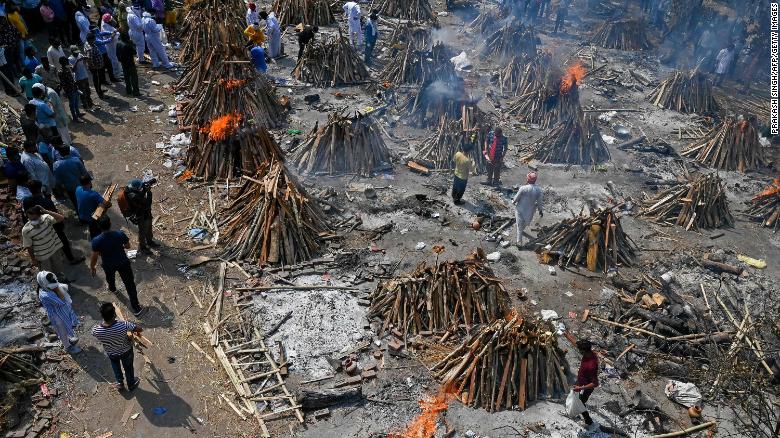 Funeral pyres for Covid victims at a crematorium in New Delhi in early April.
Some countries are already scrambling to send supplies.
US oxygen concentrators -- medical devices that compress oxygen from the air -- arrived earlier this week, and on Wednesday the UK, Italy and Germany committed more medical equipment, as Russian planes took off from Zhukovsky for Delhi carrying medicine, monitors and ventilators.
While the immediate priority is saving the lives of those already sick, vaccinating the country is considered crucial to stop the virus from spreading. But, despite being home to the world's biggest vaccine producer, India doesn't have enough doses, and there's no fast and simple way to make more.
Western countries have been criticized for vaccine stockpiling, but on Wednesday, British Health Secretary Matt Hancock said the UK didn't have any spare vaccines to send.
US President Joe Biden said on Tuesday he had spoken with Indian Prime Minister Narendra Modi and confirmed the US intends to send coronavirus vaccines to India. Earlier in the week, the US said it would share
60 million AstraZeneca doses
with other countries, but didn't specify which nations or when. Delivering them could take months, the White House warned.
An equitable distribution of the vaccine around the world is essential, said Dr. Anthony Fauci, director of the US' National Institute of Allergy and Infectious Diseases.
"Because we're all in this together. It's an interconnected world. And there are responsibilities that countries have to each other, particularly if you're a wealthy country and you're dealing with countries that don't have the resources or capabilities that you have," he
told The Guardian
earlier this week.
If the Indian outbreak can't be contained and spreads to neighboring countries with low vaccine supplies and weak health systems, experts warn the world risks replicating scenes witnessed in India -- especially if newer, potentially more contagious variants are allowed to take hold. And, as India has a leading role in making vaccines for other nations, failing to to stop its spread there could endanger the vaccine rollout worldwide.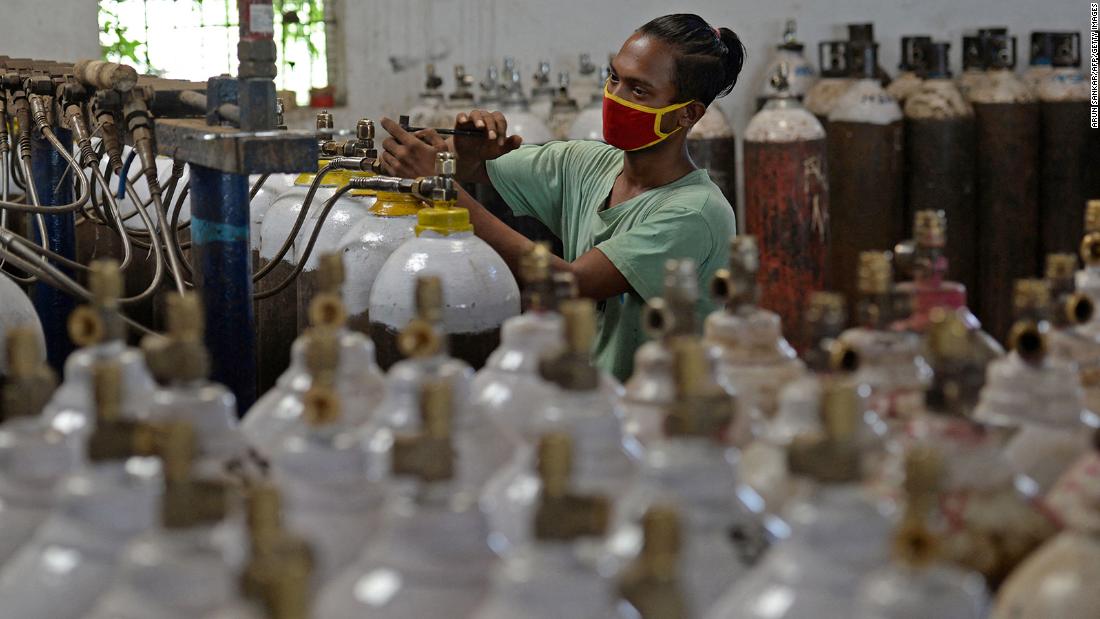 In countries like the United States and the United Kingdom, jubilant, newly-vaccinated people hug their loved ones after a long period of separation. In India, distraught families count their dead.

www.cnn.com