Legislation brought in by the Indian government is preventing non-profit organisations from supplying oxygen concentrators to those who desperately need them, BBC Newsnight understands.
The Foreign Contribution Regulation Act (FCRA) was amended at the height of the first wave of the coronavirus pandemic last year.
The changes mean non-government organisations (NGOs) operating in India can't distribute any foreign contributions to other groups, and all funding from abroad must be placed in a specific bank account in the capital, Delhi.
At the time of implementation, the Indian government said the new rules were intended to bring "greater transparency" and "stop the misuse of foreign funds by some people".
Jennifer Liang is a co-founder of NGO The Ant, and says the legislation is costing lives.
She told Newsnight the legislation had stopped her organisation from distributing oxygen concentrators from foreign donors and supplying them to the government, because they were unable to open a new bank account in Delhi.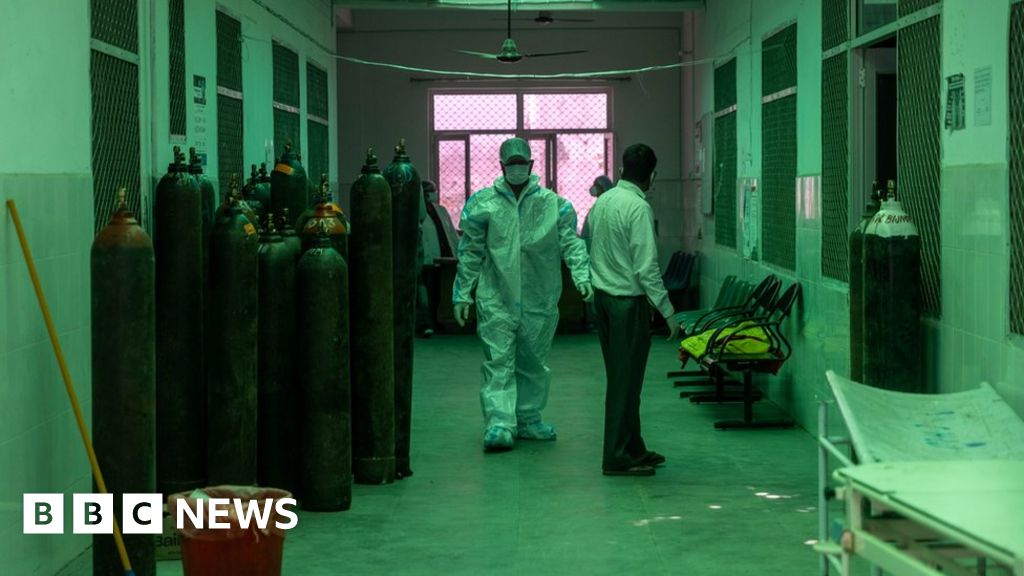 NGOs tell BBC Newsnight they're unable to send oxygen concentrators to people who need them.