David Shulman's remarkable phrase that Rama is 'the portrait of a consciousness hidden from itself' provides the perfect entry point for a deeper understanding of this complex hero whose life seems to have spun out of control. Of course, Rama is an epic hero whose trials and triumphs conform to the tropes and structures of the genre in which he appears: he is a warrior who has to engage a formidable enemy in battle, he has to leave his homeland on a long journey that brings him back a changed man, he travels through parts unknown and seeks the aid of beings unlike himself to accomplish his goals. And through all of this, the hero has the special favour of the gods.
Because Rama is a hero whose story is told within a world of Hindu ideas, aspirations and constraints, his heroic tale is coloured not simply by the particular favour of Hindu gods, but bound by crucial and culturally specific referents. The hero's battle with destiny is common to all epics, but the Ramayana and the Mahabharata further burden the quests of their heroes with boons and curses, karma and dharma. And, placing an even greater demand on the actions of the heroes, the Hindu epics layer their heroes with their own divinity. In the Mahabharata, Krishna knows he is god and reveals himself as such when the occasion demands it. In Valmiki's tale of Rama, the question remains as to whether Rama knows he is god at all: Does he know that he is god all the time? Do flashes of his own divinity come upon him only at crucial moments? Does he know he is god only when others around him act as if he has the power to liberate them from their lives or situations? Or does he recognize himself as divine only when he is told who he is and when he listens to the story of his own life?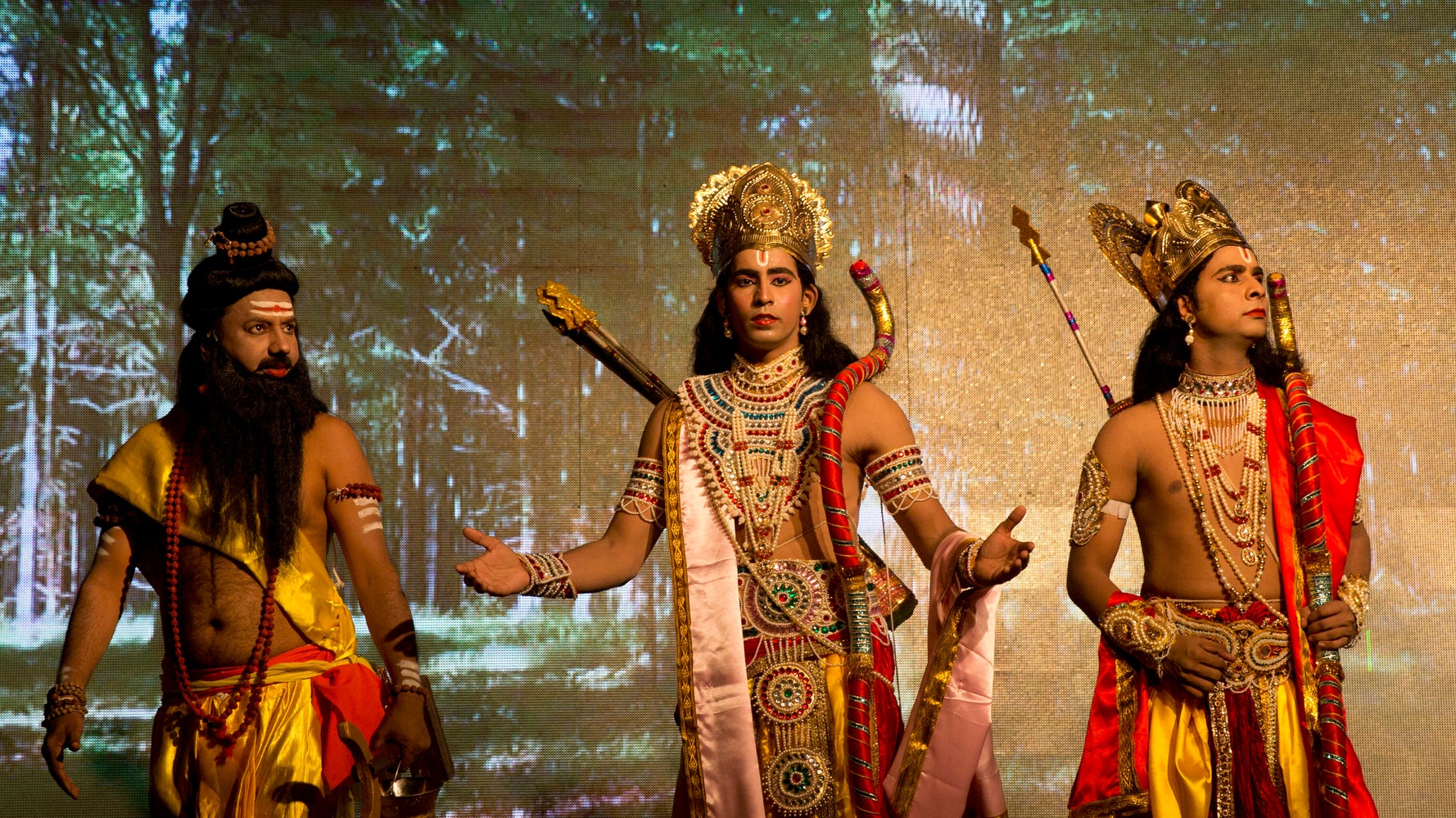 In her book, Sattar attempts to come to terms with Rama and the Ramayana. She looks at the emotional and physical toll of the exile on both Rama and Sita.
www.huffingtonpost.in