Being born and raised in North India as a TB, my experiences are somewhat different than an average TB from TN.
At home, we used to celebrate Deepavali.
Whereas with friends we celebrated Diwali outside the house.
This article tries to capture the variations.
While in the northern parts of India, Diwali is a five-day-long festival that culminates with Bhai Duj, in south India the festival is usually a one-day celebration called Deepavali.
In most years, it falls a day ahead of Diwali. This year Deepavali and Diwali are on the same day, October 27.
Northern India associates Diwali with Ram's return from exile to his kingdom in Ayodhya, and celebrates it as the festival of lights. In the south, however, the festival, also called Naraka Chaturdashi, is observed as Krishna's victory over Narakasura.
Tamil Nadu, Andhra Pradesh and Telangana
People begin the day with an oil bath before sunrise. Elders apply oil on the heads of the younger family members. In parts of Tamil Nadu, it is customary to eat a bit of lehyam (a medicinal preparation).
People clean their homes and decorate them with kolam designs. Kolam is similar to rangoli but made using rice flour.
Offerings made to the gods include betel leaves, betel nuts, plaintain, flowers, sandal paste, kumkum, gingelly oil, turmeric powder.
People eat sweets, and crackers are burst in the morning.
In Andhra Pradesh and Telangana, while people celebrate the day as the victory of Lord Sathyabama over Narakasura, it also marks the closing of accounts for agrarian businesses. Hence, Goddess Lakshmi is also worshipped in the morning.
Kerala
Deepavali is not a major festival in the state. According to
Manorama
, those who do observe the festival limit celebrations to the ritualistic oil bath and a special meal. In the northern part of the state, lamps are also lit in the evening.
Karnataka
On the Karnataka coast, this day is celebrated with a ritual called Balipadyami. People worship the Asura king Bali who was killed by Vaman, an avatar of Vishnu, on this day. Part of the celebrations include farmers offering food around their paddy fields.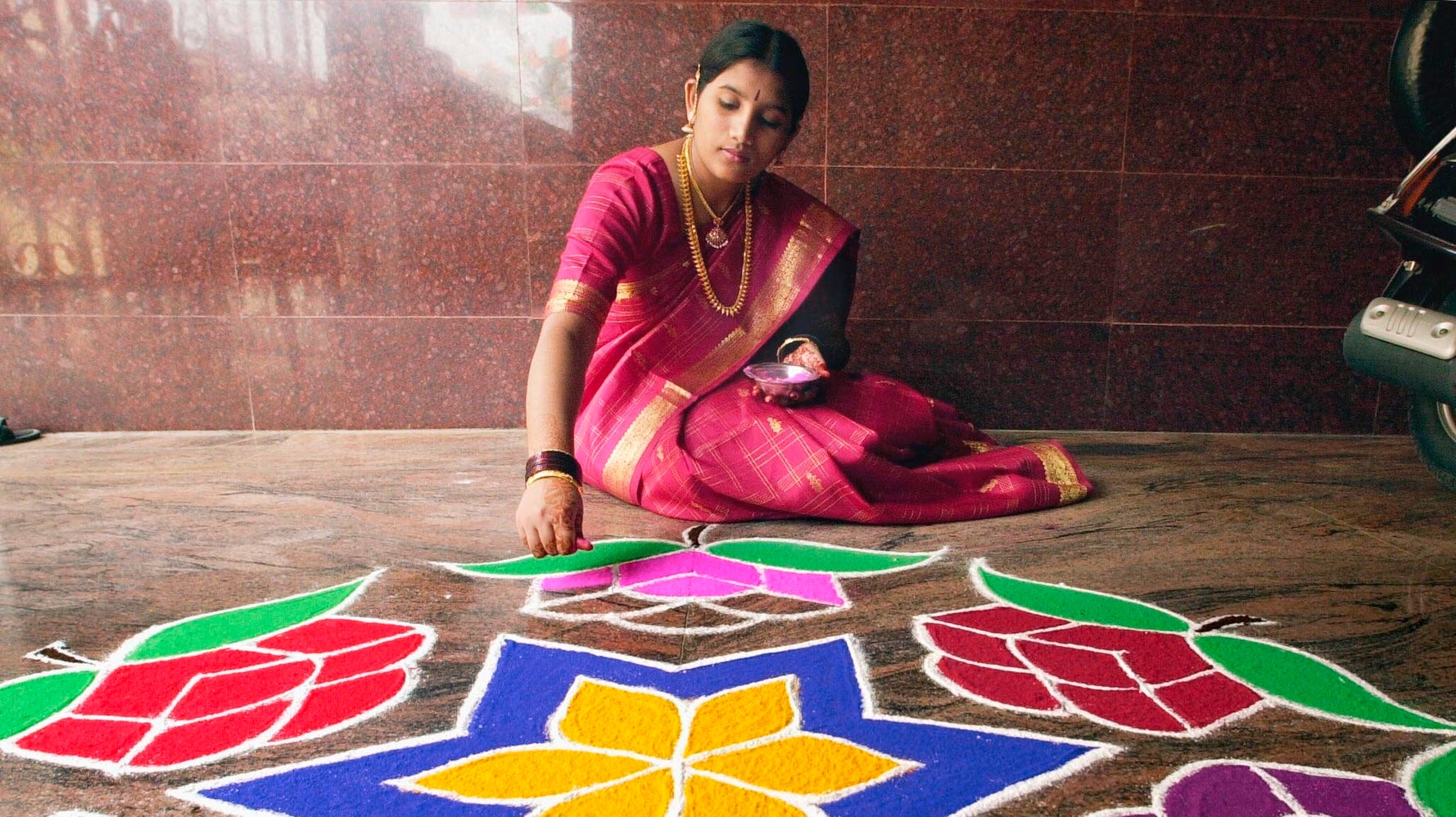 In the south, Diwali or Deepavali is also observed as Naraka Chaturdashi, to celebrate Krishna's victory over Narakasura.
www.huffingtonpost.in