Scientists around the world are working on potential treatments and vaccines for the new coronavirus disease known as COVID-19.
Several companies are working on antiviral drugs, some of which are already in use against other illnesses, to treat people who already have COVID-19.
Other companies are working on vaccines that could be used as a preventive measure against the disease.
With confirmed COVID-19 cases worldwide surpassing 2.7 million and continuing to grow, scientists are pushing forward with efforts to develop vaccines and treatments to slow the pandemic and lessen the disease's damage.
Some of the earliest treatments will likely be drugs that are already approved for other conditions, or have been tested on other viruses.
"People are looking into whether existing antivirals might work or whether new drugs could be developed to try to tackle the virus," Dr. Bruce Y. Lee, a professor at the CUNY Graduate School of Public Health & Health Policy, said in March.
Vaccine
A vaccine is designed to protect people before they're exposed to a virus — in this case, SARS-CoV-2, the virus that causes COVID-19.
A vaccine basically trains the immune systemTrusted Source to recognize and attack the virus when it encounters it.
Vaccines protect both the person who's vaccinated and the community. Viruses can't infect people who are vaccinated, which means vaccinated people can't pass the virus to others. This is known as herd immunity.
Many groupsTrusted Source are working on potential vaccines for SARS-CoV-2, with several backed by the nonprofit Coalition for Epidemic Preparedness Innovations (CEPI).
There are 120 projects around the world centered on the development of a vaccine. Five had been approved for clinical trials on people.
Here's a look at some of the projects:
Moderna. In March, the company began testing its messenger RNA (mRNA) vaccine in a phase I clinical trial in Seattle, Washington. The study includes 45 healthy volunteers, ages 18 to 55, who are getting two shots 28 days apart. The company has developed other mRNA vaccines before. Those earlier studies showed that their platform is safe, which allowed the company to skip certain animal testing for this specific vaccine.
Inovio. When COVID-19 appeared in December, the company had already been working on a DNA vaccine for MERS, which is caused by another coronavirus. This allowed the company to quickly develop a potential vaccine for SARS-Cov-2. Company officials said they expect to have all 40 volunteers signed up for their initial clinical trial by the end of April.
University of Queensland in Australia. Researchers are developing a vaccine by growing viral proteins in cell cultures. They began preclinical testing stages in early April.
University of Oxford in England. A clinical trial with more than 500 participants began in late April. Oxford officials said the potential vaccine has an 80 percent chance for success and could be available as early as September. The vaccine uses a modified virus to trigger the immune system.
Pharmaceutical companies. Johnson & Johnson and Sanofi are both working on a vaccine of their own. Pfizer has also teamed up with a German company to develop a vaccine. Their initial clinical trial with 200 participants was given the green light in late April.
Advances in genetic sequencing and other technological developments have sped up some of the earlier laboratory work for vaccine development.
However, Dr. Anthony FauciTrusted Source, director of the National Institute of Allergy and Infectious Diseases, told reporters in March that a vaccine won't be available for widespread use for at least another 12 to 18 months.
This is the timeline to complete the phase III clinical studies.
Meanwhile, some clinical trials are underway in the Netherlands and Australia to see whether existing vaccines for tuberculosis might also protect against SARS-CoV-2.
The polio vaccine is another possible option. Scientists think these vaccines might boost the immune system just enough to fight off the new coronavirus, although there's no evidence yet to confirm this theory.
There's no guarantee any of the vaccine candidates will work.
"There's a lot of uncertainty with vaccine development," Lee said. "Naturally, you have to make sure the vaccine is safe. But you also have to make sure the vaccine will elicit enough of an immune response."
Like drugs, potential vaccines have to pass through the same clinical trial stagesTrusted Source. This is especially important when it comes to safety, even during a pandemic.
"The public's willingness to back quarantines and other public-health measures to slow spread tends to correlate with how much people trust the government's health advice," Shibo Jiang, a virologist at Fudan University in China, wrote in the journal NatureTrusted Source.
"A rush into potentially risky vaccines and therapies will betray that trust and discourage work to develop better assessments," he said.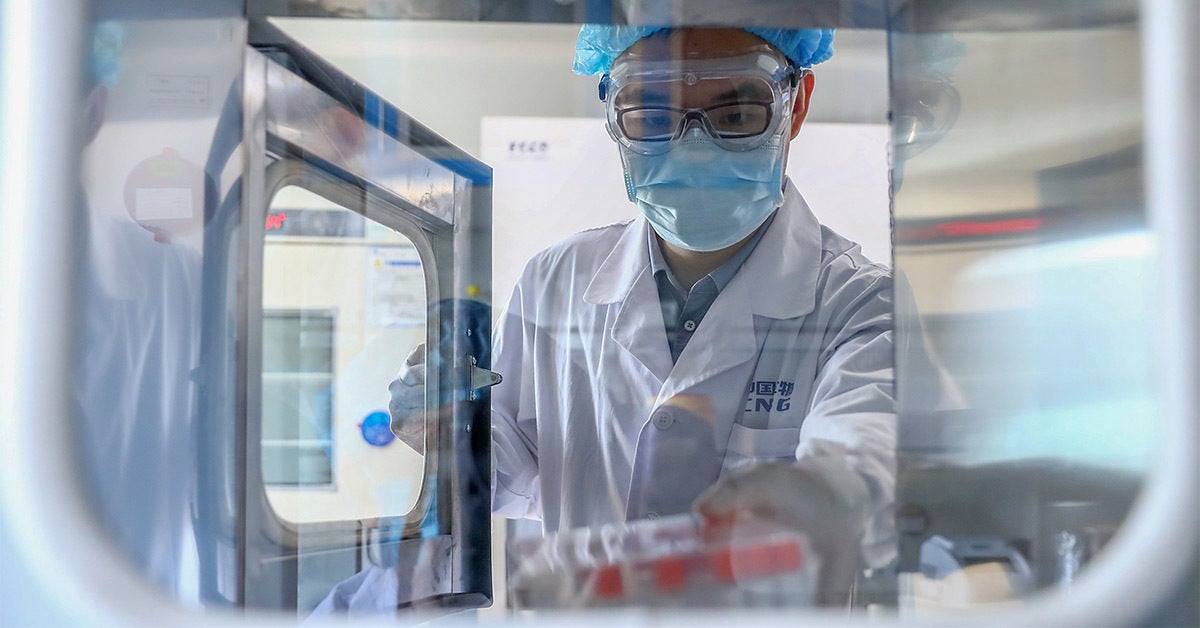 Scientists around the world are working on a number of vaccines and treatments for COVID-19.
www.healthline.com