Enter the veg-only lane of Madhya Pradesh (MP), Indore, where the aromas wafting through the night food market are enough to evoke the hunger from the underbelly of the Gods. Sarafa Bazaar, the city's night food court in the vicinity of the grand Rajwada Palace (1766), is in session. Sans any signboard, the beginning of the market is marked by one or two stray vendors, who greet patrons just as they enter the market, and or, possibly want to escape the intense competition of the big guns at the bazaar. Over sized vehicles entering the narrow lanes receive glares and curses from the pedestrians, who begin trickling in at 10pm and stay till the wee hours of the morning without leaving a trace of a crumb.
The layout of the market is such that majority of the stalls doling savory dishes occupy the end of the lane, while the dessert stalls sit in clusters near the entrance. The idea is for patrons to head right to the end and then slowly make their way to the front as they complete every course. Unlike the stereotypical vegetarian snacks, Indoris dive deep into their vegetarian culture and pack the lanes and bylanes of this bazaar with loads of surprises. The famous
bhutte ki kees
, served piping hot, is made from corn, spices like ginger and tumeric and garnished with grated coconut and coriander.
For a blend of different textures, there's always the hot chole tikki chaat with its heavily seasoned chole (gram) that drowns the crispy
tikki, hidden
below the innumerable layers of
chaat
.
Garadu
– another hot and crispy dish served in paper conicals – is fried yams drenched in masala with squirts of lime.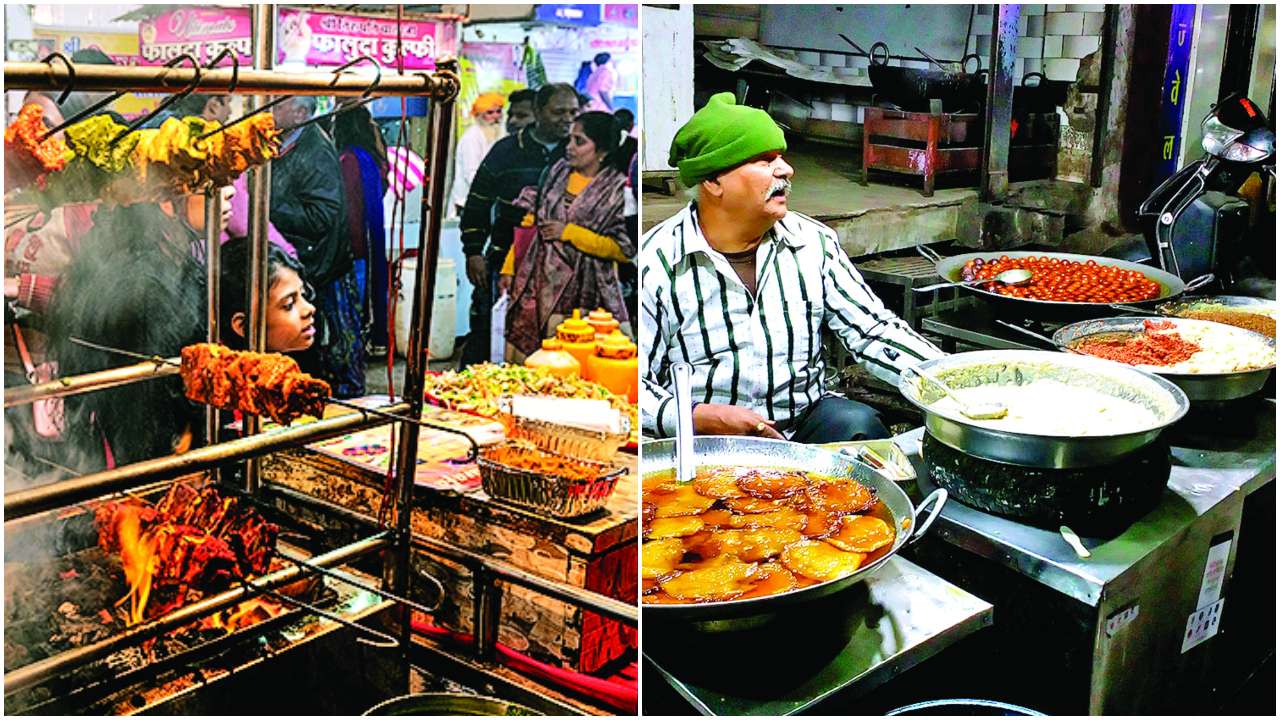 Fifty shades of veg at Indore's Sarafa bazaar - Indori street food is a mix of North and South Indian dishes that don't fall short on the vegetarian scale. Yoshita Rao discovers

www.dnaindia.com