The noose has tightened on the corrupt officers of the Establishment...Let all the Defence middlemen who arrange the commissions also be exposed!!


AgustaWestland case: CBI arrests former IAF chief SP Tyagi
December 09, 2016 17:29
---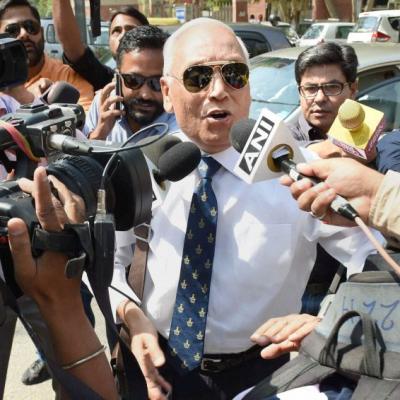 The Central Bureau of Investigation today arrested former IAF chief SP Tyagi for his alleged links with middlemen in the controversial Rs 3,600-crore AgustaWestland chopper deal.
Gautam Khaitan, Delhi-based lawyer and Sanjeev Tyagi alias Julie Tyagi were also arrested by the CBI.
The allegation against the former air chief was that he reduced flying ceiling of the helicopter from 6,000m to 4,500m
(15,000ft)
which put AgustaWestland helicopters in the race for the deal without which its choppers were not even qualified for submission of bids.
http://news.rediff.com/commentary/2...ief-sp-tyagi/18bdcce0571ffaf7599ecf0133c2cbee