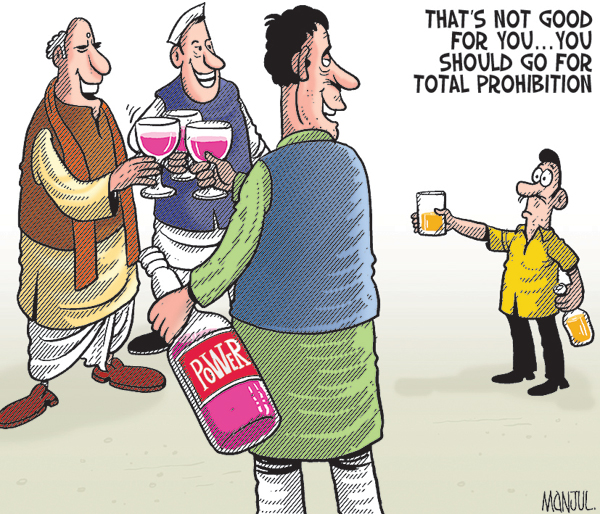 Chief minister
Devendra Fadnavis
on Thursday said the state is positive about implementing a
liquor ban
across Maharashtra. However, the final decision will be taken after taking stock of three districts — Gadchiroli, Chandrapur and Wardha — where a ban is already in place.
Fadnavis made this statement while replying to NCP MLC Sandeep Bajoria's question in the state legislative council. Bajoria said that in Yavatmal district, a police patil of Yavali village, who was against illegal liquor sale, was stoned to death. "It is an unfortunate incident... the government is enforcing the ban in Yavatmal district but people who are part of the implementing machinery are being killed by liquor mafias. It is discouraging. The government should take stern action against them," he added.
Fadnavis said, "We will impose the (liquor) ban across the state after studying the results of the same currently imposed in three districts in the state."
http://www.dnaindia.com/india/repor...rnment-may-go-for-complete-liquor-ban-2107542