14-year-old Chennai boy who won an MIT award


Chennai:
A 14-year-old Chennai boy has developed a mobile app that he calls i-Safe, which will help women in distress. An SOS mode in the app, when activated, repeatedly sends SMS alerts giving location details to friends and family members whose numbers have been pre-set.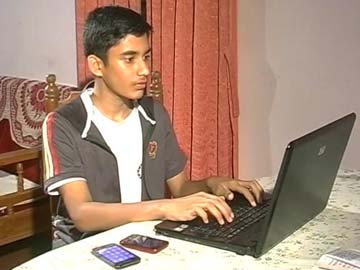 He is now working on adding a functionality to rope in the local community so that during a distress call, people nearby are automatically alerted to reach out to the person in danger, without having to wait for the police.
The teen, S. Arjun, a Class VIII student, had last year developed an app called Ez School Bus Locator, which won the first place in an app contest organised by the Massachusetts Institute of Technology. That app for Android phones helps parents track the location of their children's school bus, and also calculate how much time the vehicle will take to reach the destination. Even those with basic phones can use it by SMSing.
Arjun has also earlier won an App Inventor Bug Finding Contest organised by MIT.
His big dream right now is to "have my own company called Lateralogics to make it something like Google and Microsoft," Arjun told NDTV.
Arjun's parents say he spends three to four hours online every day to learn programming languages. "We were lucky to make the right kind of tools available to him. Programming helps children develop many life skills like problem solving, decision making, etc. and that's one reason my wife and I encouraged him towards this," Arjun's father, Santosh Kumar said.
The parents say Arjun is quite popular in his school. His hobbies include robotics, chess and badminton.
14-year-old Chennai boy who won an MIT award last year develops i-Safe app | NDTV.com