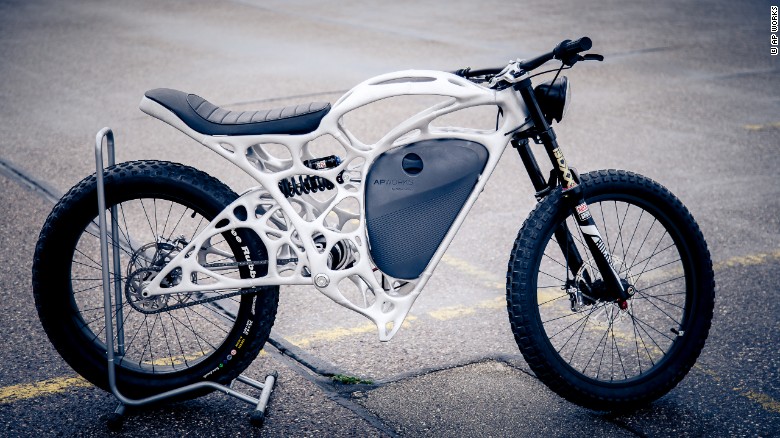 Light and efficient: The Light Rider e-bike weighs just 35 kilos (77 lbs).
With an exoskeleton frame weighing in at just six kilograms, the
'Light Rider'
is the world's first 3-D printed motorcycle, according to its creators AP Works — a subsidiary of aircraft manufacturer Airbus.
"The complex and branched hollow structure couldn't have been produced using conventional production technologies such as milling or welding," said Joachim Zettler, CEO of Airbus APWorks in a statement.
"Advances in additive layer manufacturing have allowed us to realize the bionic design we envisioned for the motorcycle without having to make any major changes ..."
The two-wheeler is fitted with a six kilowatt electric motor and has a top speed of 80 kph (50 mph) and weighs 35 kilos, making it 30% lighter than conventionally manufactured motorcycles, according to AP Works.
A limited production run of 50 is planned with a hefty price tag of €50,000 ($57,000) per bike.
http://www.cnn.com/2016/06/08/motor...g-light-rider-tesla-meijs-johammer/index.html