Ever since the first electric rickshaws were spotted on Delhi's streets in 2010; India has witnessed a silent e-mobility revolution powered by what Indians are best known for: Doing smart things with almost no resources, and often by breaking the law.
Around the world, the twinned problems of "range-anxiety" and the absence of a robust charging infrastructure are seen as the biggest hurdles to the widespread adoption of e-vehicles.
Yet over 60 million Indians commute each day on a fleet over 1.5 million electric rickshaws that are mysteriously charged each night, despite the fact that the country has no formal charging infrastructure, and that most e-rickshaw drivers live in working class settlements without proper electricity connections.
For now, however, India's informal charging centres remain the hub of the country's e-rickshaw revolution.
The Great Indian 'E-Jugaad'
In a side lane in ManiMajra, a small town in
Chandigarh
, e-rickshaws lined up behind a car service centre to recharge at a "kundi" connection — slang for an unauthorised electricity connection tapped from an overhead electric supply line.
The owner of the centre was away, but the rickshaw drivers said they topped up their batteries for between Rs 100 and Rs 150 for several hours of charging. Each e-rickshaw comes fitted with four lead acid batteries that can take up to 8 hours at a time to charge fully.
These extended charge times suggest that these charging hubs are profitable only if they operate under the radar, and steal their electricity.
A recent report by the New Delhi based Shakti Sustainable Energy Foundation considers the significant problems created by the current unorganised models including the menace of millions of defunct lead-acid batteries, route congestion, and of course — charging.
Yet, at the same time, the report acknowledges that the e-rickshaws play a critical role in providing last-mile connectivity for commuters.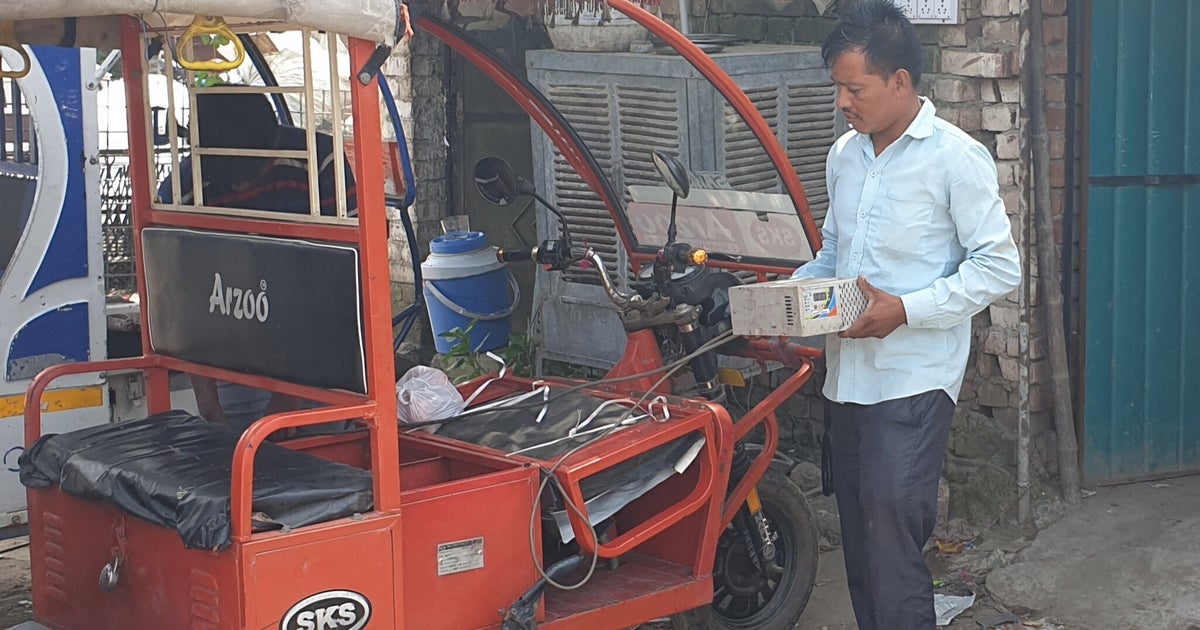 As much vaunted startups stumble and fall, solutions to the world's pressing problems might be found in the ingenuity of everyday people.
www.huffingtonpost.in