'11 out of 10 for Budget's politics'
The finance minister has told the BJP's core voters we are hearing you and we are sensitive to your aspirations.'
It is the final Budget of the Narendra Damodardas Modi government, a kind of do-or-die situation for the party that has antagonised its core supporters.
M R Venkatesh
, lawyer, chartered accountant and political commentator who had been extremely critical of the Modi government's earlier Budgets, finds the latest one a very good political exercise.
"The other issue is the Ram mandir which has been bugging the BJP's core supporters. The Budget cannot address this issue. I am sure in the next couple of weeks, mandir building will start whatever be the outcome of the Supreme Court decision," Venkatesh tells
Rediff.com
's
Shobha Warrier
. "Then the mood will change to that of ascendency and euphoria."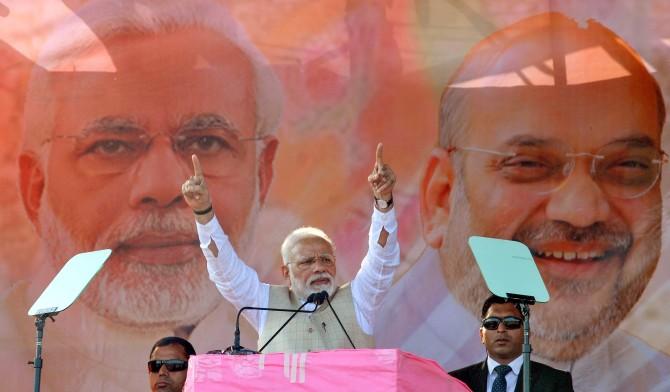 'The finance minister has told the BJP's core voters we are hearing you and we are sensitive to your aspirations.' | '11 out of 10 for Budget's politics'