So no mass deportation? But a similar registration system needs to be introduced in India to register the Bangladeshis who are flooding our country on account of a porous border!
[h=1]
Trump is planning to introduce a Muslim registration system
[/h]November 17, 2016 00:01
---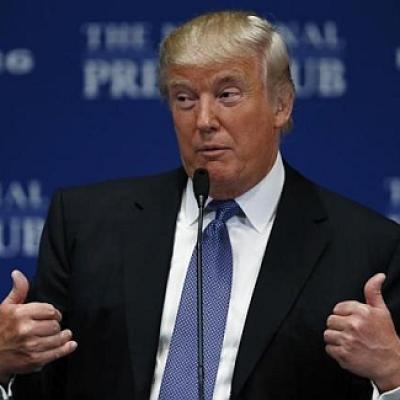 One of US President-elect Trump's transition team members is preparing a proposal to reinstate a registry of immigrants from Muslim countries that was abandoned under the George W Bush administration over civil rights concerns.
Kansas Secretary of State Kris Kobach said he and other members of Trump's transition team have talked about drafting executive orders to impose this policy, including one to reinstate the registry of immigrants and visitors from countries with extremist organisations.
Kobach was one of the lead designers of the program under Bush following the September 11 attacks. The program was abandoned in 2011 due to civil rights concerns and a Department of Homeland Security ruling that it was unnecessary.
Critics say the registry unfairly targets Muslim immigrants and visitors.
http://news.rediff.com/commentary/2...ation-system/d95dba6e93ddba2b1cfa9f869f11d7ba