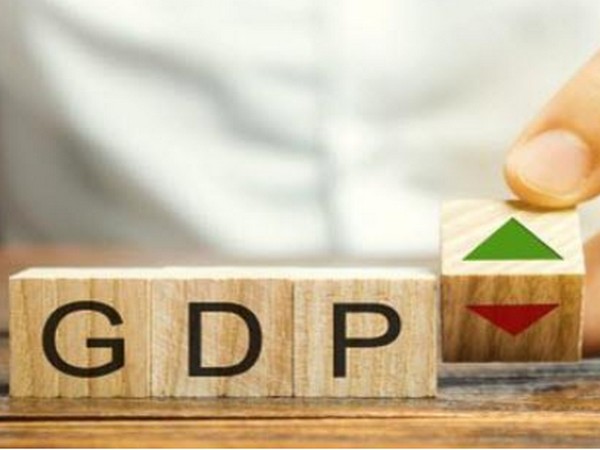 Three 'revolutions' made economic outlook bullish, writes columnist Fareed Zakaria after India visit: New Delhi [India], April 29 : Indians are excited about the future at a time when people in the ... . Get all latest entertainment & viral stories on www.lokmattimes.com

www.lokmattimes.com
Indians are excited about the future at a time when people in the US and Europe are worried about inflation and a possible recession, feels noted columnist Fareed Zakaria after visiting India this week.
In an opinion piece published in The Washington Post, Zakaria wrote he was struck by how different the mood in India is compared to much of the world.
He noted that India is now the most populous country on the planet and is projected to be the fastest-growing large economy as well, at 5.9 per cent this year.
The opinion piece quoted Prime Minister Narendra Modi in what he said recently, "India's time has arrived."
But the author was also worried at the same time as he said that he had seen this "movie" before.
He recalled going to the World Economic Forum in Davos in 2006 and being bombarded with billboards, saying "Incredible India!" and "world's fastest-growing free market democracy". In those years, India grew even faster than it is now, at a rate of more than 9 per cent.
He also recalled that the Indian trade minister of that time had predicted that the Indian economy would soon overtake China's but it didn't quite work out that way. The Chinese economy is now about five times the size of India's.
However, the author said in the piece that yet he came back from the India trip being bullish about the country.
"While that mid-2000s enthusiasm did not fully translate, the country continued to make progress. It has been the second-fastest-growing large economy (behind China) for about 20 years. In recent years, however, it has been able to accelerate growth because of a series of revolutions," Zakaria wrote.
The first of the "revolutions" according to him is Aadhaar -- which gives every Indian a unique 12-digit ID number verifiable by fingerprints or an iris scan and can be used to verify instantly who they are, and thus set up a bank account in minutes or to transfer government payments to recipients directly without corruption.
The second is the Jio-led internet revolution. He mentioned Reliance head Mukesh Ambani's cheap offering of smartphones and tariff plans through his telecom service. More than 700 million Indians now use the internet. In 2015, India was ranked 122nd for per capita mobile data consumption. Last year, it was first, exceeding the consumption of China and the US combined, he noted.
The third, according to the author, is the infrastructure revolution. Spending on roads, airports, train stations and other projects he said has exploded. Government capital spending has risen fivefold since fiscal 2014, and the average construction of national highways has roughly doubled, as have seaport capacity and the number of airports.
These three revolutions could, he said, this time, truly transform India.
Further, Zakaria's piece also found mentions of Nandan Nilekani, the architect of Aadhaar.
Rather than the Chinese top-down approach of building 100 new factories that employ tens of thousands, he envisioned using Aadhaar to get loans to the millions of small businesses scattered throughout the country.
"If 10 million small businesses get loans that let them each hire two more people, that's 20 million new jobs," Nilekani told Zakaria, according to the piece.
He signed off by saying India has the potential to be admired for not just the quantity of its growth but also the quality of its values and also added that a focus on inclusivity would also ease India's religious tensions.
Last edited: