Well done"The Hindu"...Appreciate this benevolence!!
This noble gesture by 'The Hindu' has gone viral
December 07, 2016 14:24
---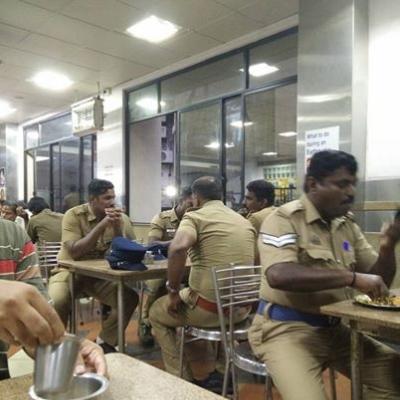 Even as millions of AIADMK supporters thronged the Rajaji Hall to pay their last respects to Jayalalithaa, the state authorities had deployed enough forces to ensure that the situation never went out of control.
The police had their work cut out. But with shops shut and eateries closed, there was little the personnel could do to end their hunger.
That's when the Chennai office of
The Hindu
newspaper stepped up to express its gratitude to the cops who have been working tirelessly to ensure peace and harmony across the city.
In a gesture that touched thousands of hearts, the canteen of the newspaper office provided food and refreshments to the police.
Jarshad Kakkrakandy, an employee of
The Hindu
, took a photograph and shared it on Facebook. The photo has gone viral since.
http://news.rediff.com/commentary/2...s-gone-viral/73139a1fe78f521892a19d65cdbaac64