Book
: Democracy on the Road: A 25 Year Journey through India
Author
: Ruchir Sharma
Publisher
: Penguin Allen Lane
ndian investor Ruchir Sharma has previously written the
Rise and Fall of Nations: Forces of change in a Post-Crisis World, and Breakout Nations: In Pursuit of the Next Economic Miracles
. Money and economics apart, Sharma takes a keen interest in Indian politics. As a young boy, he spent his early years in the small town of Bijnor in Uttar Pradesh, which is "by far the most political state of India". Having been on the road throughout the country across constituencies chasing election campaigns for more than two decades, Sharma wrote
Democracy on the Road
on the eve of the landmark general elections to offer an "unrivalled portrait of how India and its democracy work". Edited excerpts from the interview:
Caste plays a big role, among other factors, in election choices, you write in your book.
I think that the caste lines run deep in our country. In the last few years, polarisation has increased. Now, it has become even more difficult to have a reasoned debate with two sides of some issues. I'm asked what issues will dominate the election, but fact is I'm not sure if they will at all because people will vote the way they want to. Voting blocks are quite secure along caste and religious lines.
.......................
'Modi sab thik kar dega' – how has this outlook fared?
Expectations are always going to be unrealistic in terms of how things were. In this country, leaders are much more effective at a state level than at a national level.
..............................
What do you foresee in the upcoming 2019 elections?
It is shaping up to be a super competitive election. A year ago, it seemed like Modi coming to power was a mere certainty. Today, there has been a dramatic change in that. Modi may still come back, maybe the BJP might come back but with a different leader, or maybe the Congress-led government like 2004. I will be coming back for my 28th election trip in April to try and find that out.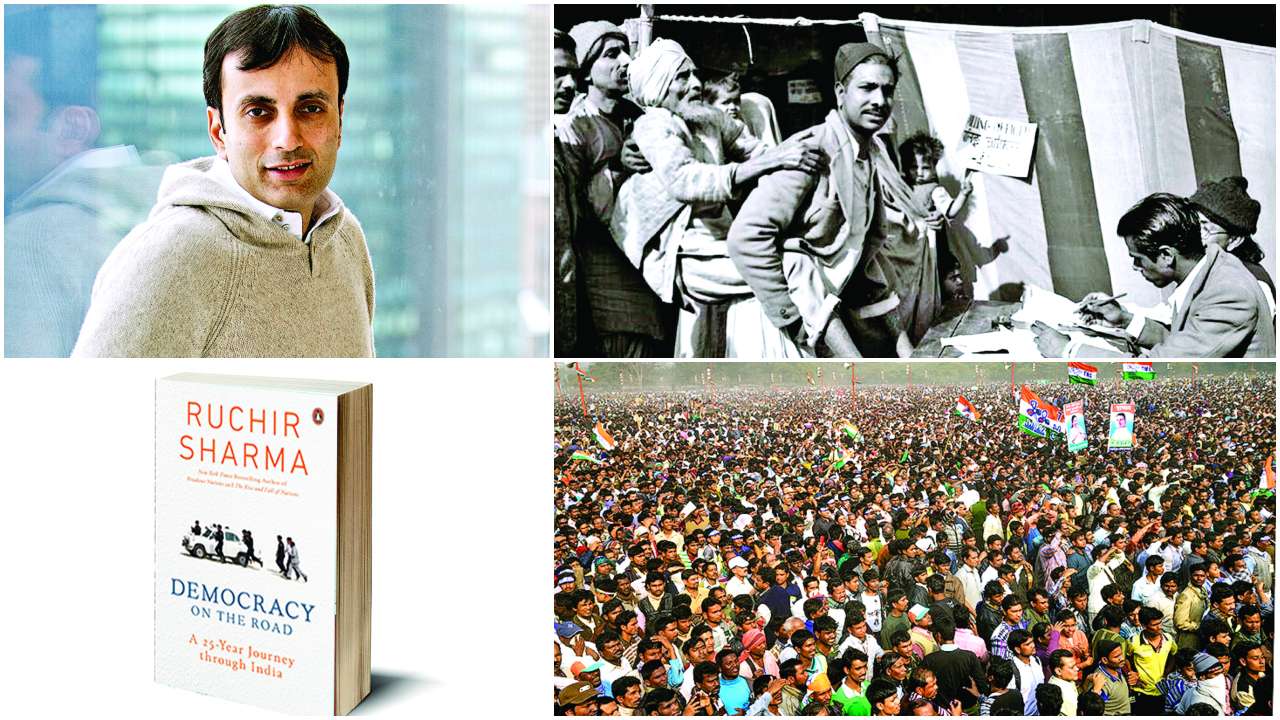 The Indian election saga: an interview with Ruchir Sharma - Ruchir Sharma tells Pooja Salvi about his new book Democracy on the Road, how caste is still prevalent in most parts of the country and what the 2019 Lok Sabha elections have in store

www.dnaindia.com