'Whoever whispered in his ears that go for demonetisation, misled him completely' and the PM lacked the sagacity to know that it would not work, Yashwant Sinha tells Archis Mohan.
The former finance minister says it was "cheap" of the party to accuse him of looking for a sinecure. He says the party wanted him to contest the 2014 Lok Sabha polls, but he did not and that is when they picked his son Jayant Sinha as the party's candidate from that seat.
He says he quit the IAS, with no hope of where his next salary might come from, with 12 years of service left, and turned down V P Singh's offer when he wanted to make him a minister because he thought Singh was not being fair.
"I have invited uncertainties in my life with my unfortunate attitude. I have presented five Budgets and two interim Budgets. I did not want crumbs like finance commission chief or Niti Aayog or BRICS Bank chairmanship," he says.
Sinha says the BJP leadership then tried to make it personal, and made his son pen a counter article. They wanted to convert it into a family battle between the father and the son. Sinha concedes, when I ask him, that he was indeed queering the pitch for his son by doing what he is doing.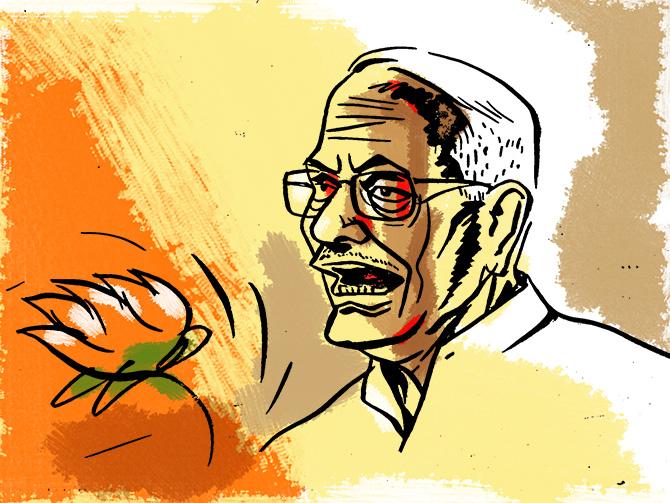 'Whoever whispered in his ears that go for demonetisation, misled him completely' and the PM lacked the sagacity to know that it would not work, Yashwant Sinha tells Archis Mohan. | 'Terrific mandate of 2014 is being wasted day after day'