Social media and mainstream media are presently full of discussions about a video posted by Sakshi Misra, daughter of BJP's Bithari Chainpur MLA Rajesh Mishra, asking for protection from her father and his henchmen, who are allegedly opposing her marriage to a Dalit.
Bhim Army chief
Chandrashekhar Aazad
has urged women like Misra to reach out to the organisation for protection. Indeed, such marriages assume much significance in today's society.
BR Ambedkar, in his book
Annihilation of Caste
, had spoken about the importance of inter-marriage, remarking,
"I am convinced that the real remedy is inter-marriage. Fusion of blood can alone create the feeling of being kith and kin, and unless this feeling of kinship, of being kindred, becomes paramount, the separatist feeling — the feeling of being aliens — created by caste will not vanish. Where society is already well-knit by other ties, marriage is an ordinary incident of life. But where society is cut asunder, marriage as a binding force becomes a matter of urgent necessity. The real remedy for breaking caste is inter-marriage. Nothing else will serve as the solvent of caste."
In sharp contrast, responding to the Sakshi Misra case, Acharya Pramod, a well-known "spiritual guru", said in a tweet, "You have the right to fall in love, marry for love, and even run away from home. But Sakshi, who has given you the right to put a blot on the family which raised you?" It is inconceivable as to how marrying a Dalit man can lead to a "blot" on a family. Even more distressingly, several people who commented on the tweet agreed with the "spiritual guru."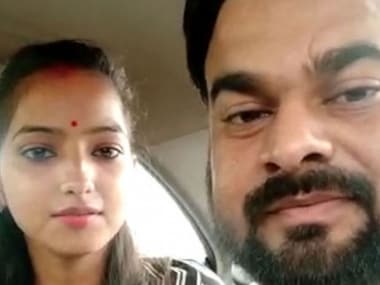 File image of Sakshi Misra and her husband Ajitesh. News18 Hindi
With respect to this controversy, some people have criticised Sakshi, while others have criticised her father. However, if we go by Ambedkar's viewpoint on caste, it is futile to merely criticise Sakshi's father, as the real problem is more deep-rooted.
It is not for the first time that there has been enthusiastic support for inter-caste marriage as a means to end the evils of caste.
Ram Vilas Paswan
, a Dalit politician who is married to a Brahmin, had once remarked that inter-caste marriage is the biggest weapon to end societal divisions. To promote "social equity", the central government offers an amount of Rs 2.5 lakh for inter-caste marriages. (Incidentally, it must be pointed out that only around 10 percent of the applicants get the amount, and there is very low awareness about the scheme.) Last year, it was also reported that the Maharashtra government is planning to enact a law to promote
inter-caste marriages
.
However, these statements and government policies are rooted in a naïve belief that legislative measures can
eradicate caste
. On the other hand, Ambedkar had pointed out that caste"is a mental state, therefore it cannot be eradicated through constitutional measures alone".
Do inter-caste marriages take place in the same spirit that Ambedkar envisioned? The caste system is maintained through endogamy, and thus inter-caste marriages can play a role in breaking the caste system. But such marriages do not necessarily lead to the rejection of the caste system. For instance, the upper caste person in the couple may not stop believing in Hindu shastras, and may not reject the caste system as a whole. Thus, it is a mistaken belief that inter-caste marriages are some sort of final solution.
Ambedkar, while stressing on the importance of inter-caste marriages, had also envisioned a rejection of the caste system along with it. But such a society has not become a reality. Many of those who enter into inter-caste marriages face social boycott and violence, as social and religious norms do not accept such marriages.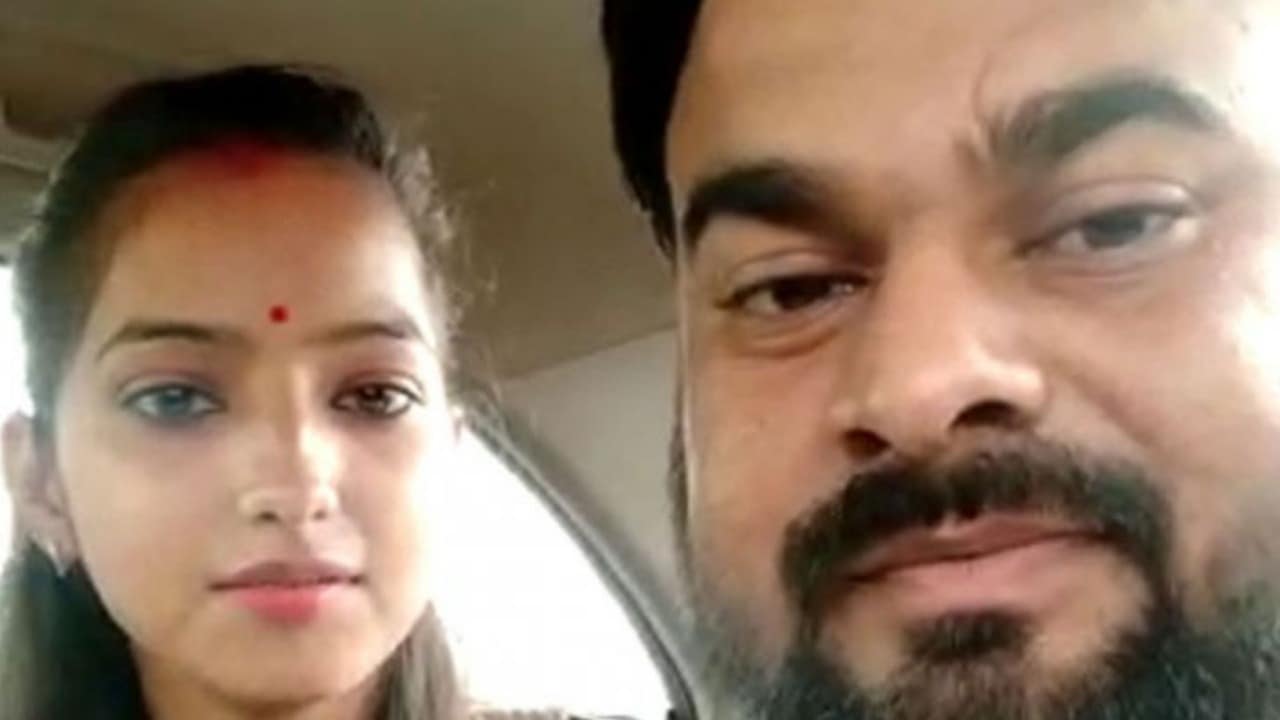 It would be inadequate to merely quote Ambedkar's emphasis on inter-caste marriages, while ignoring his other warnings and apprehensions.
www.firstpost.com