There is not an iota of doubt about the greatness of Obama! We appreciate great leaders based on the leader who succeeds him!!US has a loony President now!


Obama ranked 12th best leader in US presidential history
February 19, 2017 10:55
---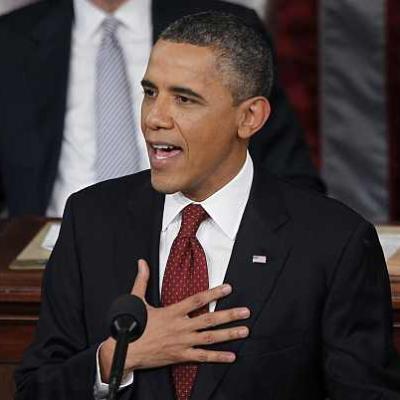 Barack Obama ranks as the 12th best leader in US presidential history, according to a new survey.
The survey of 91 presidential historians conducted by C-SPAN placed the 44th president just below Woodrow Wilson (1913-1921) and just above James Monroe (1817-1825).
This is the third such survey by the organisation, which began polling the panel of presidential experts in 2000.
Obama scored particularly high on the "equal justice" scale, coming in third behind only Abraham Lincoln (1861-1865) and Lyndon Johnson (1963-1969.
But Obama ranked fifth from the bottom on "relations with Congress", and got a middling 24th best score on "international relations", the survey showed.
For the third time in a row, Abraham Lincoln ranked as the nation's best presidential leader, according to the panel. George Washington, the first US President (1789-1797), came in second, and Franklin D. Roosevelt (1933-1945) rounded out the podium at third.
Last edited: