This will create a really strong Opposition to Trump!!

Obama is gearing up to re-enter politics
March 02, 2017 21:01
---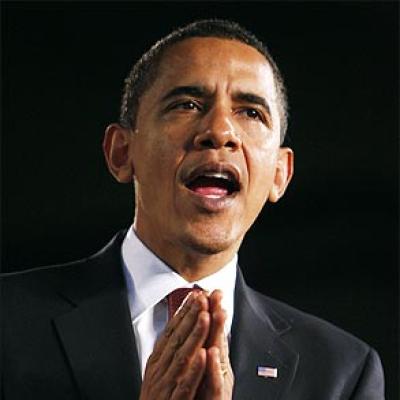 If reports are to be believed, former US president Barack Obama will soon be returning to politics.
After his brief time-off, Obama is said to be gearing up to re-enter the political realm, according to a report in Politico.
Briefing a group of reporters, the former presidents Attorney General Eric Holder emphatically said: Its coming. Hes coming. And hes ready to roll.
Obama and other top Democrats are focusing efforts on state-level races and ending the reconfiguring of voting districts through the politically-laded process known as gerrymandering a combined effort to end Trump-ism and help their party regain control of Congress and legislatures across the country.
http://news.rediff.com/commentary/2...ter-politics/55bd7791fc1dbfd0e1f3dab4e021cbbd