The flammable clading was responsible for the massive fire that engulfed the residential tower in London!! How was approval given for this building? Are they as lackadaisical & sloppy as in Chennai?? It is a shameful state of affairs in UK!!
[h=1]
London fire death toll could rise above 100, victims may remain unidentified
[/h]June 16, 2017 15:02
---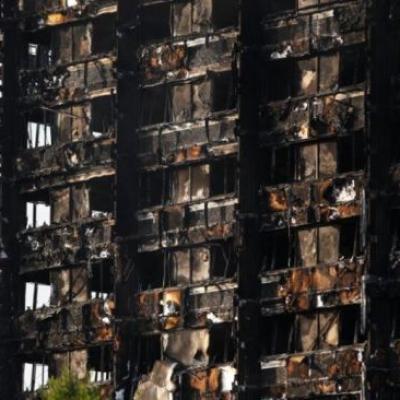 London fire update: 17 confirmed killed, but death toll could rise above 100, say reports. More than 70 people remain unaccounted for since the blaze, which police fear was so devastating that some victims might never be identified.
The London Fire Brigade tweeted this letter from a child thanking them for their services. The fire brigade said it is overwhelmed with letters of support from all over the world.
"Lovely thank you letter received by crews at #GrenfellTower. The support we have received from all over the world has been overwhelming."
Teams were forced to leave the 24-storey building on Thursday afternoon when the fire restarted, delaying further the efforts to reach upper floors - where many victims are thought to have been trapped, reported the Telegraph.
http://news.rediff.com/commentary/2...unidentified/cac684767c64144729dfa91a75b42a3f