Jaya Mami is close to me - know her for decades She came with us to Pappan Kulam in Tirunelveli dist when our family installed Rama idol in a new sannidhi where -I remember she made a krithi about Rama in Kalyani. On the way she created a Krithi on " Get Well" Hanuman sanithi inside get well hospital near Tirunelveli junction and bustand in Varai Most of herr songs are on Hanuman
This story about Hanuman is real experience I have seen that Hanuman several times in her pooja room!
The story as narrated by her.
When we left Delhi, a friend gave me a stone and said, 'Worship this Anjaneya.'" Jaya says that it did not look like an idol. It had the figure of Anjaneya etched on it, although the contours were rather faintly inscribed. She placed it in her puja room and began worshipping it with devotion. Over the years as she continued to do abishekams for the stone, the contours became clearer, with all the details like crown and ornamentations showing up distinctly, until she finally had a full-fledged vigraham of Anjaneya!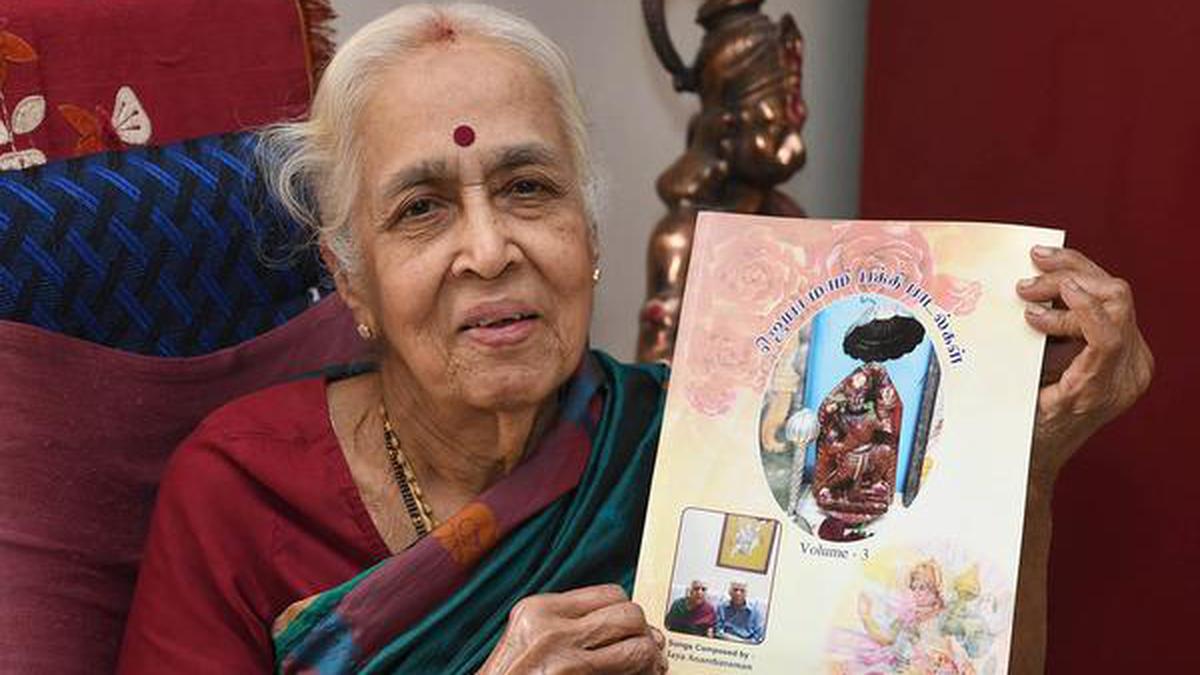 Jaya Anantaraman, who resumed singing after two decades, has rendered over 600 compositions, half of them in Sanskrit, a language that she never learnt
www.thehindu.com