Good move!!
[h=1]
India wants hotline connecting Indian and Chinese army headquarters
[/h]November 16, 2017 23:40
---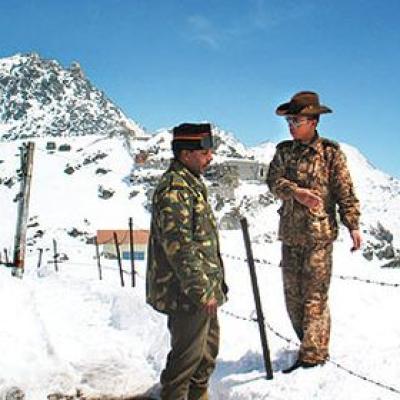 India will be asking for a hotline connecting the army headquarters of India and China at the Working Mechanism for Consultation and Coordination on India China Border Affairs.
WMCC will be the first major bilateral meeting between the two countries after a 73-day stand-off in the Doklam plateau in Bhutan, sources said.
Director General of Military Operations of India and Pakistan are already connected through a hotline. The DGMOs of India and Pakistan talk to each other at least once a week to flag and sort out issues between the two armies who are deployed eye-ball to eye-ball along the Line of Control- the de-facto border between India and Pakistan.
The WMCC mechanism setup in 2012 by the Manmohan Singh government looks at "ways and means to strengthen exchanges and cooperation between military personnel and establishments" and explores "possibilities of cooperation in the border areas agreed upon by the two sides".
The WMCC meeting is scheduled at the end of this month, sources said. The Indian delegation will be led by Joint Secretary (East Asia) and will have representation from the military operations wing of the Indian Army.
http://news.rediff.com/commentary/2...headquarters/f4c3681a01f97e0aa33e0fb94f99352e