Will there be a joint war with China & Pakistan.....Not sure..But we need to be well prepared for such an eventuality too...Our defences need to be strong in both Western & Eastern sectors!
[h=1]
India to base first squadron of Rafale fighter jets in Bengal
[/h]January 07, 2017 12:15
---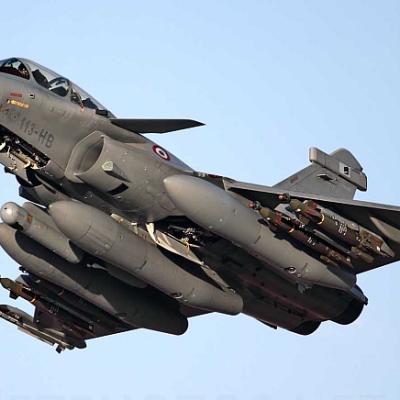 India will base its first squadron of Rafale fighter jets, which are also capable of delivering nuclear weapons, in the eastern sector as part of the overall policy to gradually build nuclear as well as conventional deterrence against China.
With Sukhoi-30MKI fighters already operating from Tezpur and Chabua in Assam, the IAF has now finalised plans for the first 18 Rafales to be stationed at the Hasimara airbase in Bengal from late-2019.
This comes at a time when India is also conducting final trials of the nuclear-capable Agni-IV and Agni-V ballistic missiles after the Strategic Forces Command inducted the Agni-III a couple of years ago.
Under the Rs 59,000 crore deal inked with France in September last year, the IAF will get 36 Rafales in batches by mid-2022 or so. With 14 India-specific requirements, including the capability for "cold start" from high-altitude regions, the Rafale packs quite a punch with its ability to carry 9.3-tonne of weapons and simultaneously perform both air defence and ground attack missions.
The Sarsawa base in UP, among other places, is being considered for the second Rafale squadron.
http://news.rediff.com/commentary/2...ts-in-bengal/7d68bdee08adbfcf7e958e412c21b185