Tit for Tat...We should keep Pak on the boil by raising Baluch issue & support Baluchis independence!!
[h=1]
India says it will continue to raise Balochistan issue
[/h]September 15, 2016 21:48
---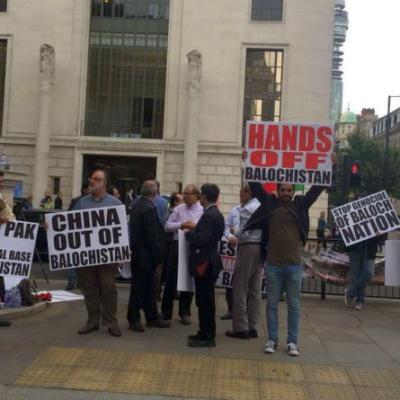 India on Thursday said it will continue to raise the Balochistan issue as long as repression and violation of the fundamental rights of Balochis exist.
The statement came a day after India for the first time raised the issue of Balochistan before the United Nation, accusing Pakistan of widespread human rights violations there as well as in Pakistan-occupied Kashmir.
The issue is also likely to be raised during the UN General Assembly scheduled for later this month in New York.
The Indian delegation to the 71st session of the UNGA will be led by External Affairs Minister Sushma Swaraj and she is scheduled to deliver her address on September 26.
Asked if India will continue to raise issue of Balochistan, MEA spokesperson Vikas Swarup said, "Till repression exists in Balochistan, till fundemental rights of citizens there are violated, India will raise this issue."
India's Ambassador and Permanent Representative at the UN in Geneva Ajit Kumar said while India's credentials as a peaceful, democratic, pluralistic society that is deeply committed to the welfare of its people are well established, Pakistan is characterised by authoritarianism, absence of democratic norms and widespread human rights violations across the country including in Balochistan.
http://news.rediff.com/commentary/2...histan-issue/8db61a5e744fb20e039afa4dbba4ae87