Nicely designed! Initially I thought it may be acerbic but it is actually poignant!! A good one!!
If NaMo had a calendar, would it look like this?
Last updated on: November 04, 2016 13:21 IST
V
ladimir Putin's calendar has flown off the shelves.
If Putin can have a calendar, why can't our dear Pradhan Sevak have one too?
So if NaMo had to have a calendar of his own, what would it look like?
We took a shot, and here it is!
---
January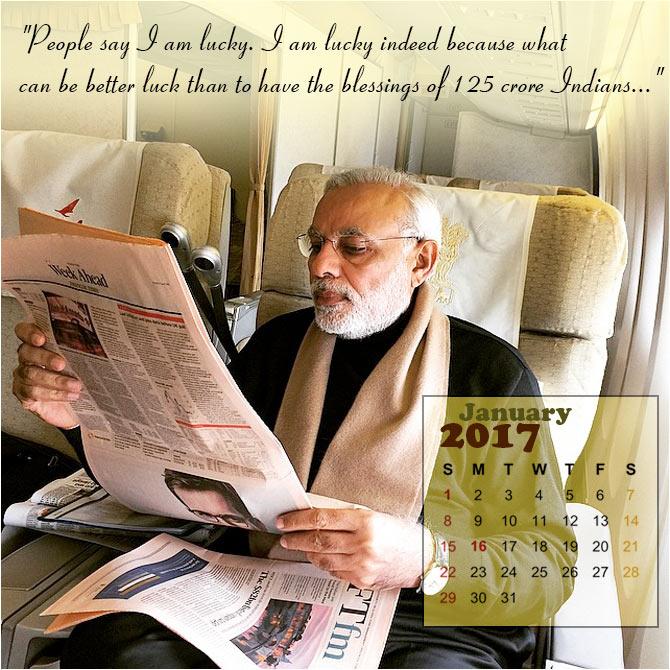 ---
February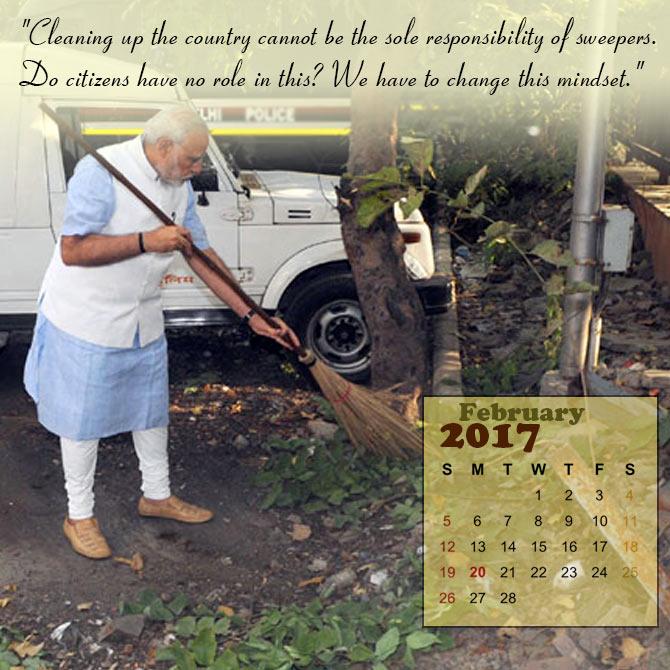 ---
March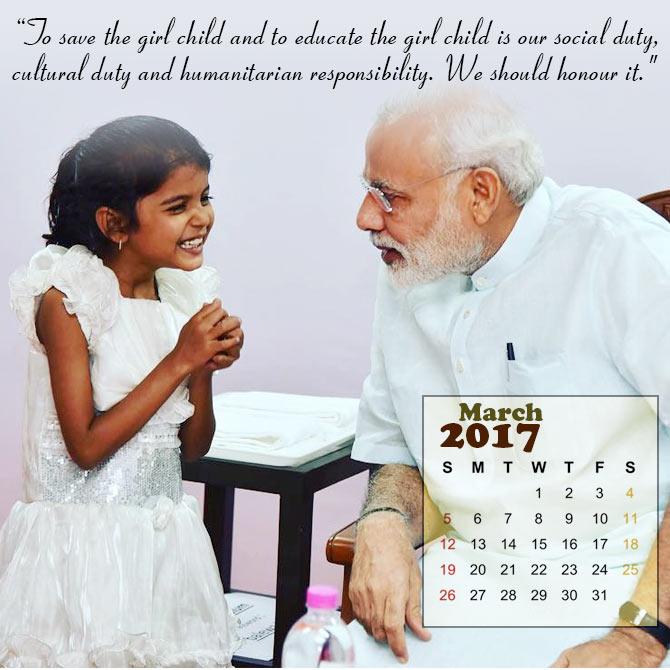 ---
April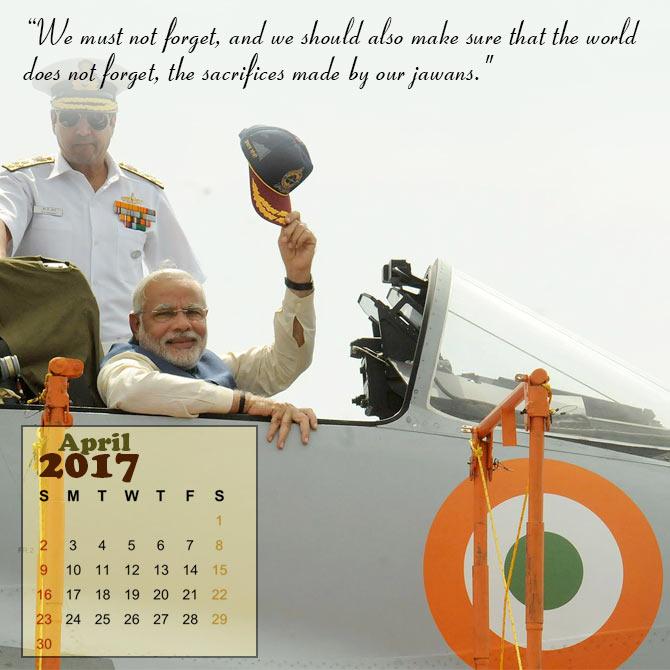 ---
May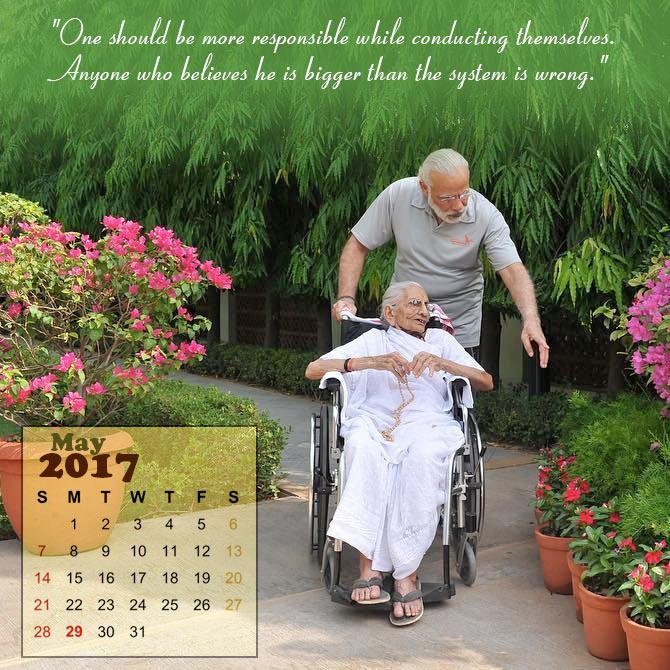 ---
June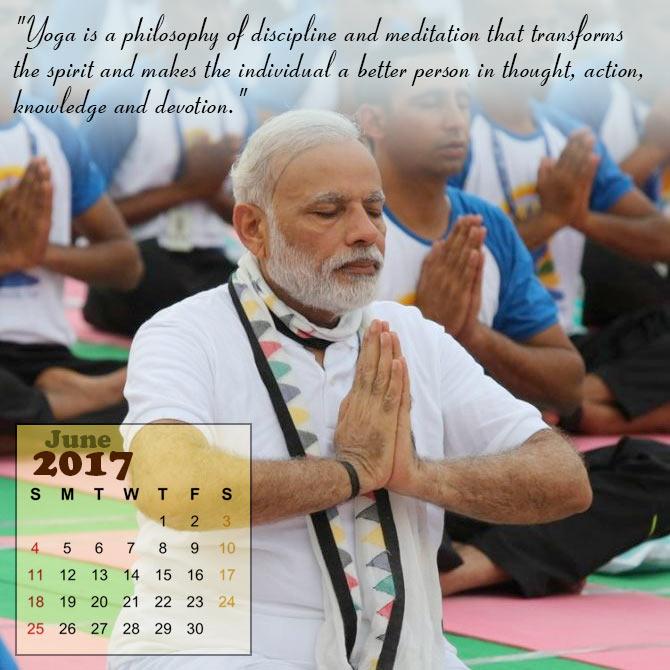 ---
July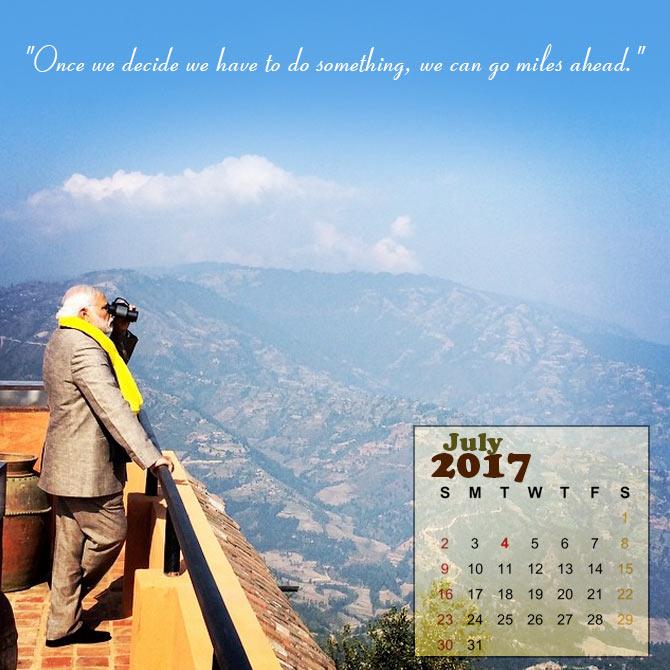 ---
August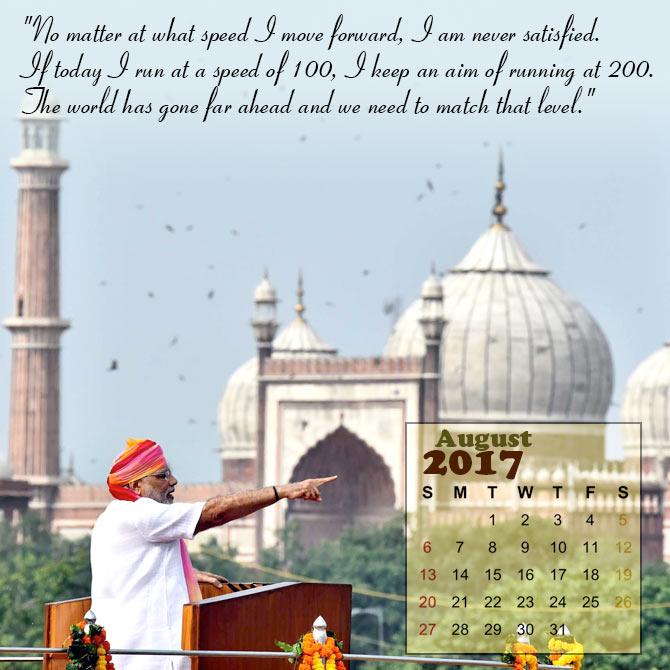 ---
September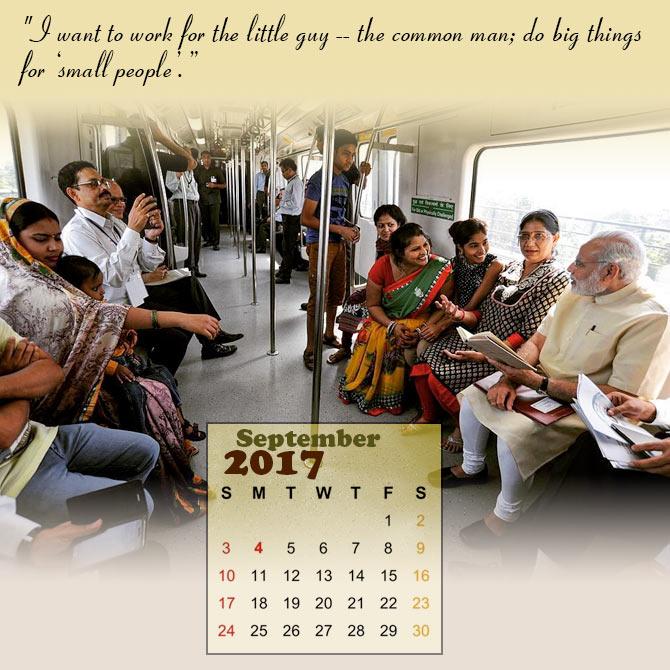 ---
October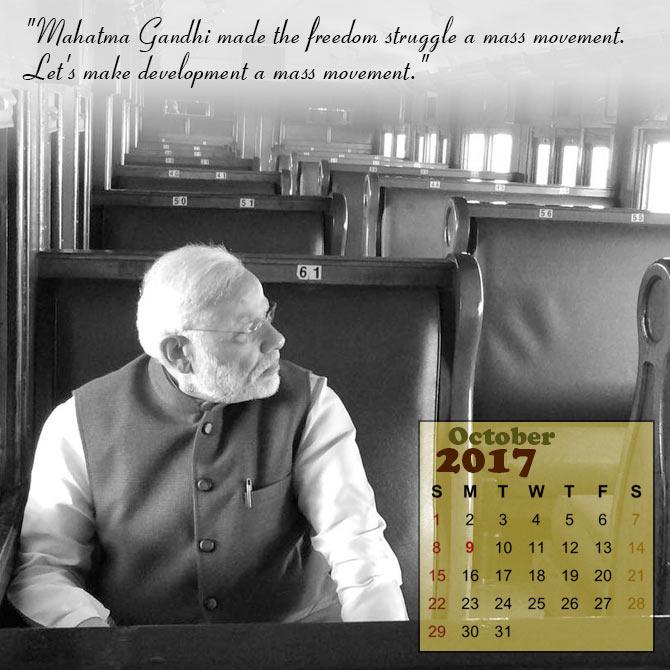 ---
November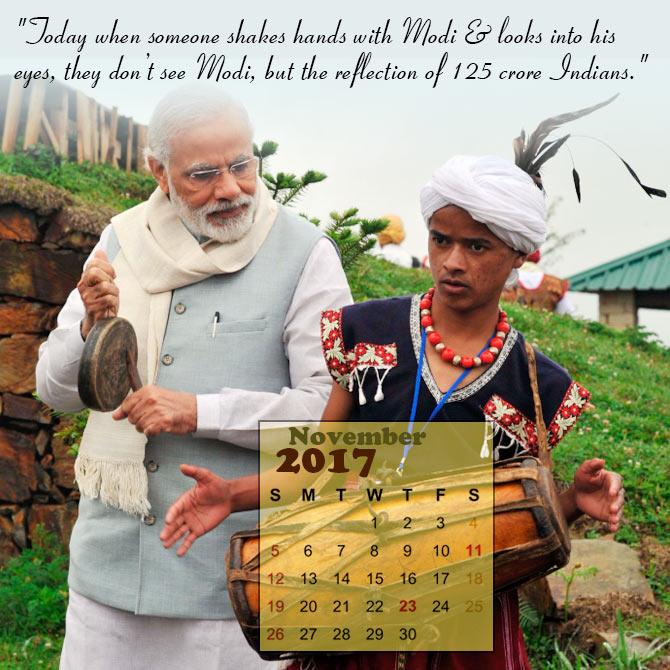 ---
December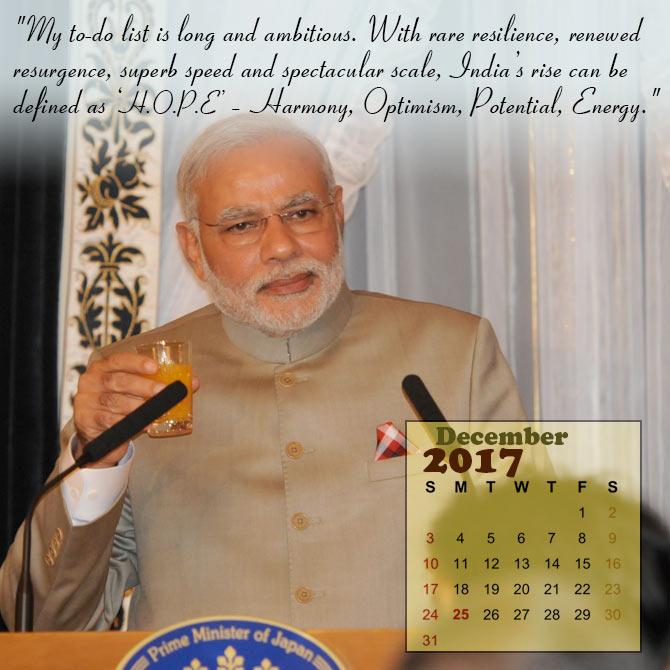 Design: Reuben NV


http://inwww.rediff.com/news/special/the-2017-namo-calendar/20161104.htm