Happy Birthday Indian Railways.
April 17, 2015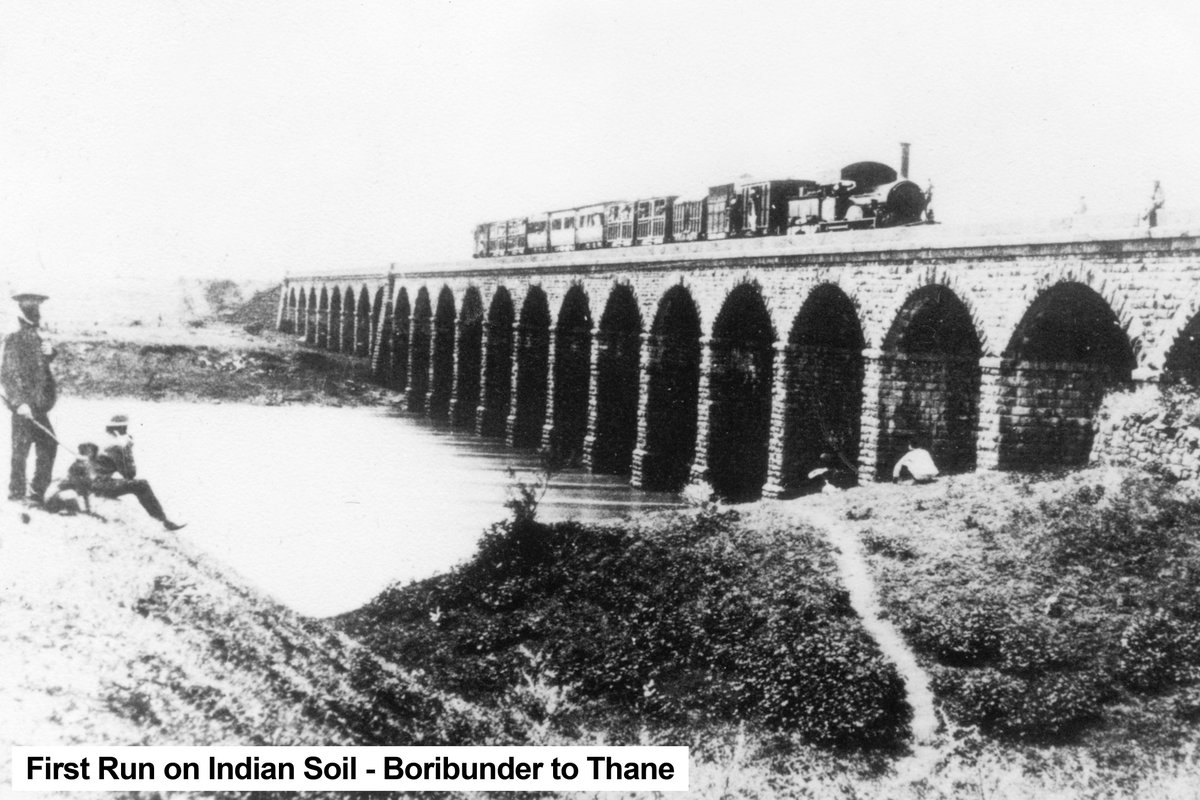 The first train on Indian soil chugged into Tannah (now Thane) from Boribunder (CST) exactly 162 years ago. It had rolled out of CST after a 21-gun salute and deafening applause from the thousands who had turned up at the station. From that historic day, the railways have come a long way in both technology and infrastructure, but till date Mumbaikars must endure a bone-crunching, unsafe and slow commute.
The first train, which took 57 minutes to cover the 34km distance, carried Lady Falkland, wife of the governor of Bombay, along with 400 special invitees, including government officials, dignitaries, sahibs, brown sahibs and zamindars. It only halted at Byculla, then the trading post of Sion, and a few kilometers away to fill water in its engines.
Work on CST-Thane route started in 1851 and took just 25 months. More than 10,000 workers completed the project at 20% less than the expected cost. Records also say April 16, 1853, was such a momentous occasion that it was declared a public holiday. Commuters were treated to a sumptuous feast. Central Railway records say awe- struck residents compared the train to a divine form and put red tilaks on the engine. Some offered food, money and flowers to it.
Cut to April 16, 2015. On Thursday, both commuters and Central Railway staff celebrated the day. At Thane, a cake was cut; at Dombivli, women garlanded a train.
Read more
#HappyBirthday Indian Railways. One Of The Largest Railways In The World Completes 162 Years