We will soon have intra planet travel! Wishing Good luck to mankind!
Habitable planet found in solar system next door
August 24, 2016 23:21
---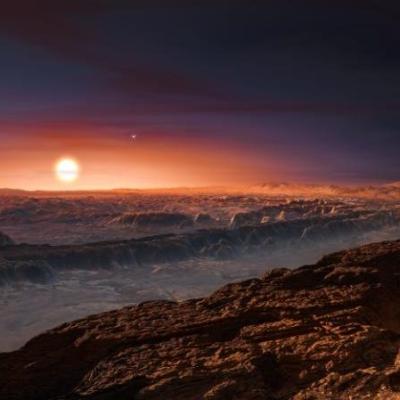 Scientists today announced the discovery of an Earth-sized planet orbiting the star nearest our Sun, opening up the glittering prospect of a habitable world that may one day be explored by robots.
Named Proxima b, the planet is in a "temperate" zone compatible with the presence of liquid water -- a key ingredient for life.
The findings, based on data collected over 16 years, were reported in the peer-reviewed journal Nature.
"We have finally succeeded in showing that a small-mass planet, most likely rocky, is orbiting the star closest to our solar system," said co-author Julien Morin, an astrophysicist at the University of Montpellier in southern France.
"Proxima b would probably be the first exoplanet visited by a probe made by humans," he told
AFP
.
http://news.rediff.com/commentary/2...em-next-door/00da65baa64cf42f56c3881429ba2d9f