[h=1]Go back to the glory days with this VHS Camcorder App[/h]
August 20, 2015
Kishore Ganesh
Leave a comment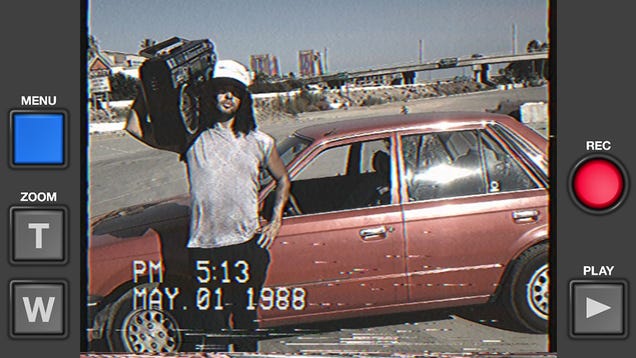 We are all fascinated by the past. We try to revisit the past, and now the same thing is happening with technology. As new technologies get more popular, old ones are forgotten and discarded.
Except there never are really forgotten. Else why would we have game emulators of consoles from decades ago? These emulators are extremely popular simply by virtue of their connection to the past.
Now, a new app
has been released
on iOS (VHS Camcorder) that replicates another relic of the past: The VHS Camcorder (As if the name didn't give it away). Basically, it lets you shoot in a style similar to that of a mid 1980s-camcorder and it even allows you to change the metadata, so that the video is stamped with the date that you want.
It is available for both the iPhone and the iPad, and costs $4. It certainly is one of the more interesting apps if you ask us.
What do you think? Time to revisit the past, isn't it?
http://techgeekforever.com/2015/08/20/go-back-to-the-glory-days-with-this-vhs-camcorder-app/