Short report:
A famous social activist and writer did not report her molester because a) the molester was non-brahmin b) the activist feared she will be considered a brahmin stooge if she reported.
Tamil-nadu style social justice has reached a Crescendo!
Does the activist deserve sympathy because she has fallen deep into the chasm of dravidian propaganda or does the activist deserve what she got (not the molestation but criticism of her act) as she allowed herself to be subsumed by her hate for brahmins?!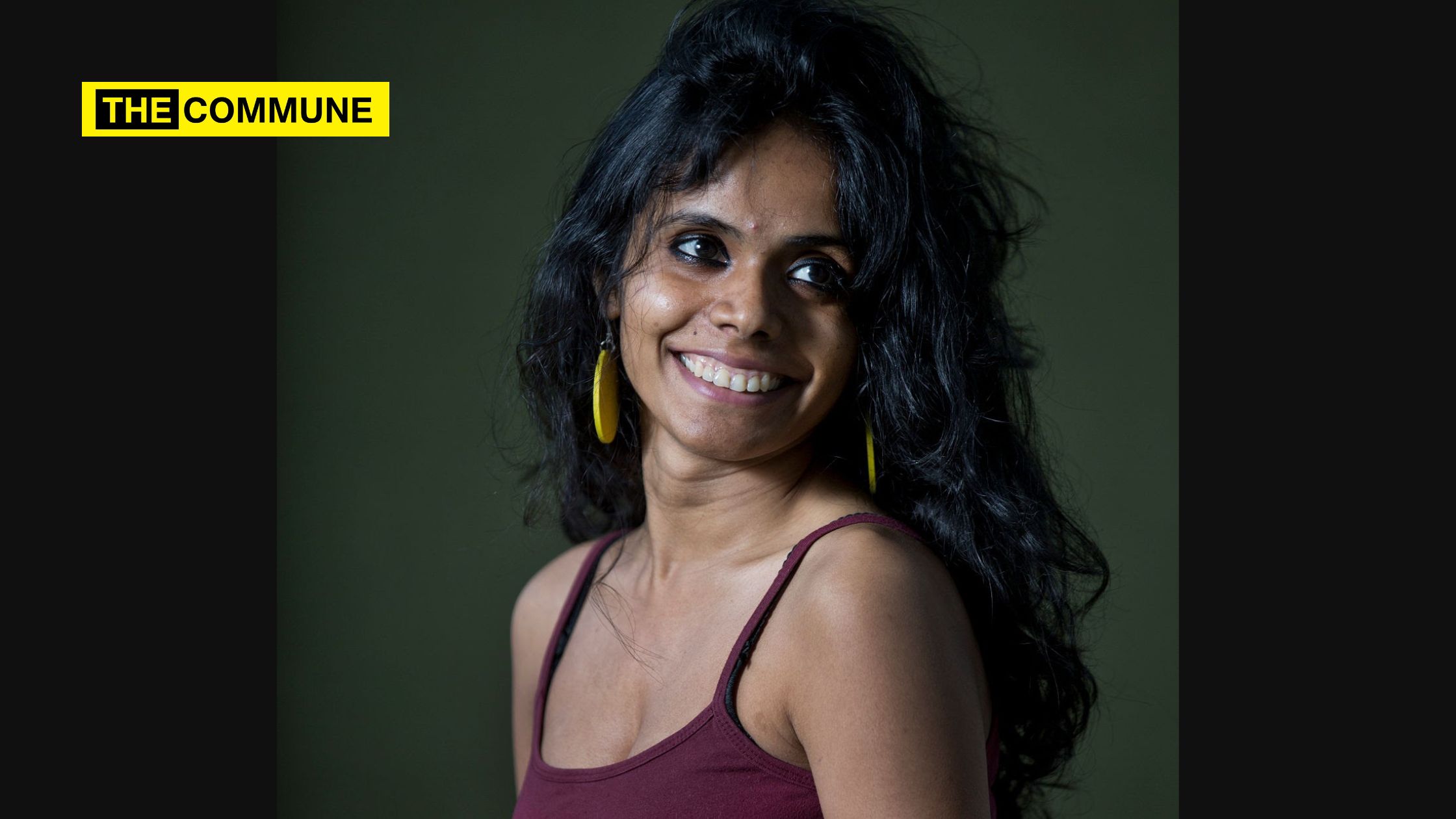 Alleged 'poet', 'writer', and 'activist' Meena Kandasamy shot herself in the foot by admitting that she did not press charges against her molester because he was a non-Brahmin. Meena Kandasamy…

thecommunemag.com
Meena Kandasamy wrote that one of the reasons she maintained silence about the assault on her was because she had received her first pay check in her life from the wife of the alleged sexual predator.
The other reason that she gave was that the "optics of the complaint would be read wrongly" as the professor who invited her as a UGC visiting fellow at Jawaharlal Nehru University (JNU) was a Brahmin.
She apparently feared that going against her alleged molester would amount to being branded as a "Brahmin-stooge".
Basically, this Dravidian Stockist who is a self-proclaimed feminist writer says she didn't report her non-Brahmin molester at JNU in order to prove her "social justice" credentials. In essence, she protected a sexual predator just because he was a not a Brahmin.
This confession by this Dravidian Stockist writer shows that in Dravidian land, being a Brahmin is bigger crime than being a sexual predator.
Her morals dictate that an offender can be let off just for not being a Brahmin. If one were to extrapolate an hypothetical situation by that logic, the likes of Meena Kandasamy and other Dravidian Stockists won't hesitate to scapegoat an innocent Brahmin even if he didn't commit the crime. After all, Dravidian thought attributes every human vice to Brahminism, not the perpetrator.
What is sickening about this mindset is that it implicitly conveys that men in the Dravidian ecosystem can abuse any woman and get away with it, as they're their ideological brethren. According to Meena Kandasamy, victims are supposed to feel duty-bound to save such sexual predators as "Brahminism" is the bigger danger.
Meena's statement doesn't happen in a vacuum. Such openly Brahminphobic/Brahminmisic behavior been incentivised and nurtured over a century by the Dravidian movement spearheaded by land owning dominant castes. Only in Dravidian utopia, one can find a 'feminist' whose primary concern with her offender is his caste and parades saving him as a badge of honor.
This protection of sexual predators is not new in Dravidian land. It would do good to recollect the Lulu Group sex scandal which involved a bunch of Dravidian Stockists involving in debauchery by luring sexually unsatisfied women through a Facebook group. When a member of their own ilk exposed the disgusting indulgences, she was excommunicated as she had noted the involvement of some of the bigwigs of the Dravidian establishment who tacitly kept protecting one of the main sexual predator named 'Periyar' Saravanan.
Meena's episode tells a lot about the Nazi-level hatred that Dravidian Stockists like her share towards the Tamil Brahmin community. The Dravidian prism looks at society in the binary of Brahmin & Non-Brahmin just like how Nazism viewed society as Aryan and Jew.
This sheer hatred towards the Tamil Brahmin community comes despite being just 2% of the state population, having zero MLAs, zero MPs, virtually non-existent in the state bureaucracy and dwindling land ownership. They are not even present in 90% of Tamil Nadu's geography.
Despite being a victim of a crime as heinous as molestation, if an ideology dictates that fighting imaginary Brahminism is more important than ensuring the perpetrator doesn't abuse more women, then the ideology and the adherents that uphold it are rotten beyond redemption.