Many may remember 'And Isaiah the prophet the son of Amoz came to him and said to him, "Thus says the Lord, 'Set your house in order, for you shall die; you shall not recover.'
White House concedes US lacks enough test kits
The US now has more confirmed coronavirus cases than anywhere else in the world
March 26 marked an unhappy milestone for the United States: It's now No. 1 in confirmed coronavirus cases.
China, where the novel coronavirus originated, was the previous leader. The country reported 81,782 cases as of Thursday near 6 pm on the
coronavirus case counter
by the Center for Systems Science and Engineering at Johns Hopkins University. Until now, second place was held by Italy, which has reported 80,589 cases.
Now the US leapfrogged them both with 82,404 cases. And it's only going to get worse from here.
In late February, there were 80,000 cases in China and nascent outbreaks in Japan, South Korea, Iran, and Italy. But things in the US were still looking pretty good — at least, on the surface. The US on February 20 reported only
15 cases
, all travel-related.
But once officials started testing in earnest for Covid-19, the cases started coming — and coming and coming. On March 1, there were 75. On March 7, 435. On March 14, 2,770. On March 21, 24,192. Now it's at 82,404 — and those numbers are only going to go up in the coming weeks.
………………………………………….
So while life as normal might be a long way off, we shouldn't expect to be sitting in lockdown for the next year. This is a painful, temporary, weeks-long (maybe months-long) step while we progress as fast as possible on all of those fronts.
There are now two months of coronavirus response behind us. We spent one of them unaware that we were under attack, and the second trying to figure out how to respond. By the time we had a good picture of the problem in front of us, we had a problem on an unprecedented scale.
But it's not all hopeless. If the world is at war with the coronavirus, it's encouraging to remember that the US has
historically been incompetent in the early stages of a global war
— but unstoppable once we set ourselves to the task at hand. This isn't over — it is, in fact, barely getting started — and it's up to all of us to decide how it ends.
Read more at:
Here's how the US got here — and what to do next.
www.vox.com
--------------------------------------------------------------------------------------------------------
Coronavirus in America: why the US has struggled to tackle a growing crisis
A lack of preparation, deep-rooted dysfunction and a reckless president – now the US faces being the center of the pandemic
Exactly a month after Donald Trump tweeted that the US had the coronavirus outbreak "very much under control", the World Health Organization delivered
a stark and jarring reality check
: America faces being the centre of a pandemic that has paralysed much of the world.
Coronavirus has raced across the American continent with the aid of
a chronic lack of preparation
, deep-rooted dysfunction in the US healthcare system, and a president who has repeatedly dismissed the crisis and is now looking to scale back containment efforts in favour of restarting economic activity.
More than 46,000 people in the US have been diagnosed with Covid-19 and nearly 600 have died. On Monday, for the first time, more than 100 people in the US died in a single day. The sharp acceleration in cases – just two weeks ago the official number was less than 2,000 – has led to the WHO warning that the US is overtaking countries such as Italy as the global hotspot for the virus.
……………………………………
"Our country wasn't built to be shut down," Trump said on Monday. "This is not a country that was built for this. America will again, and soon, be open for business. I'm not looking at months, I can tell you right now."
That stance, a reversal on previous assertions that the US was "at war", put the president once again on a collision course with governors and public health experts.
For tens of millions of anxious Americans, the coming weeks will probably shape the contours of the crisis.
Read more at: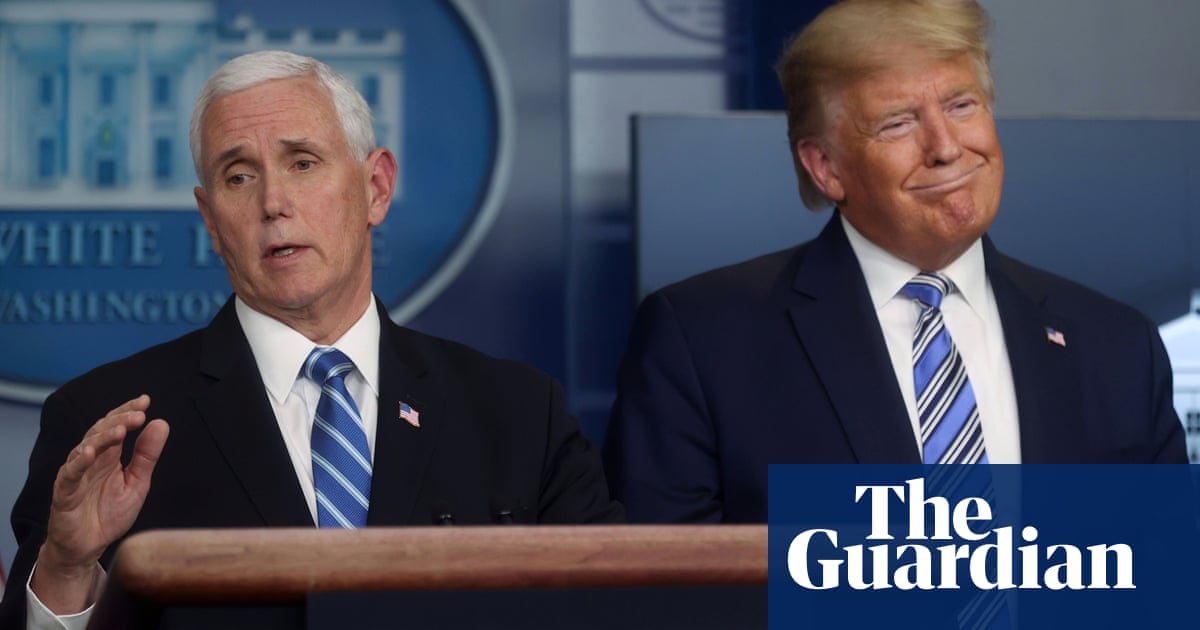 A lack of preparation, deep-rooted dysfunction and a reckless president – now the US faces being the center of the pandemic
www.theguardian.com
Last edited: