Musharraf is a dictator...Very cunning and crue
l


Balochistan court issues arrest warrant against Musharraf
November 28, 2016 17:59
---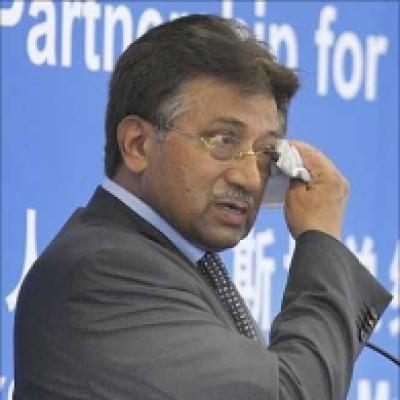 The Balochistan high court today issued a bailable arrest warrant against former Pakistani dictator Gen Pervez Musharraf in a case pertaining to the alleged murder of former Baloch nationalist leader Nawab Akbar Khan Bugti in a military operation in 2006.
A divisional bench of the Balochistan high court passed the order during hearing of review petition challenging acquittal of the 73-year-old former president by an Anti-Terrorism Court in the case, Dawn reported.
Justice Jamal Mandokhail and Justice Zaheeruddin Kakar heard a review petition filed by Nawabzada Jamil Bugti, the son of Akbar Bugti.
The counsel of Musharraf, Akhtar Shah pleaded to the court that although his client respects the court, he cannot appear before the court due to "security reasons".
However, Bugti's lawyer complained that despite repeated orders, the former president Pervez Musharraf has failed to appear before the court.
The court ordered that the administration should ensure adequate security to Musharraf while he appears in court.
Pakistan government had allowed Musharraf to go abroad in March this year for medical treatment.
Baloch leader Nawab Akbar Bugti was killed in an operation in Balochistan's rugged mountains of Taratani in Kohlu district on August 26, 2006.
http://news.rediff.com/commentary/2...st-musharraf/6995967d1edfefa230d48574171d787b