Awesome! Will perk up Hindus!! Have waited patiently for 500 years for the rebuilding of Lord Rama Temple that was destroyed by Mughals!
[h=1]
Ayodhya ordinance likely to be promulgated in November
[/h]
November 13, 2018 13:21
---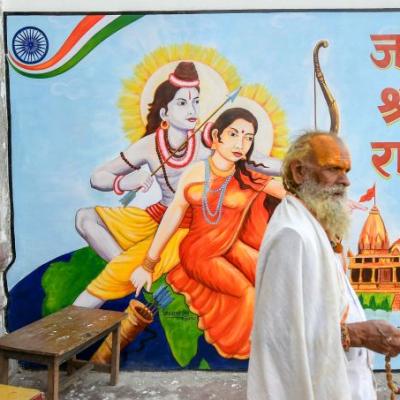 The Prime Minister's Office is armed with a draft ordinance on Ayodhya, according to a highly placed source.
The PMO has obtained a copy of the 1993 Acquisition of Certain Areas at Ayodhya Act, enacted by the PV Narasimha Rao government, and the same is being studied by its officials.
The Modi government is obviously seized of the Ayodhya issue, especially after the RSS and the sadhus meetings have red-flagged the issue.
As per the tentative schedule being looked at by the government, the ordinance is likely to be discussed at the Union Cabinet by the middle of November, after which it will be promulgated.
The government is expected to summon the winter session of Parliament in the second week of December, after elections to the five states are over, and obviously it will discuss the ordinance.
One school of thought is that the government, instead of taking the ordinance route, can straightaway move an Ayodhya Bill in the winter session.
Either way, legal views are being sought on all options before the government.
For the RSS and BJP, this tentative schedule helps them politically, as it will mean the Ayodhya issue will remain in the limelight and the momentum will carry forward till the 2019 Lok Sabha polls.
The Election Commission of India is expected to kickstart preparations for the Lok Sabha polls from January.
Rest assured, Ayodhya will remain in the headlines on almost all Hindi and English TV news channels till the polling is over.
http://news.rediff.com/commentary/2...-in-november/b058fd88e66140be02b26df7f23c7137