Perhaps something like Religion interfering in politics.
This prayer is meant for New Government in 2019...!!!
Delhi archbishop asks Christians to pray for politicians, claims 'secular fabric under threat'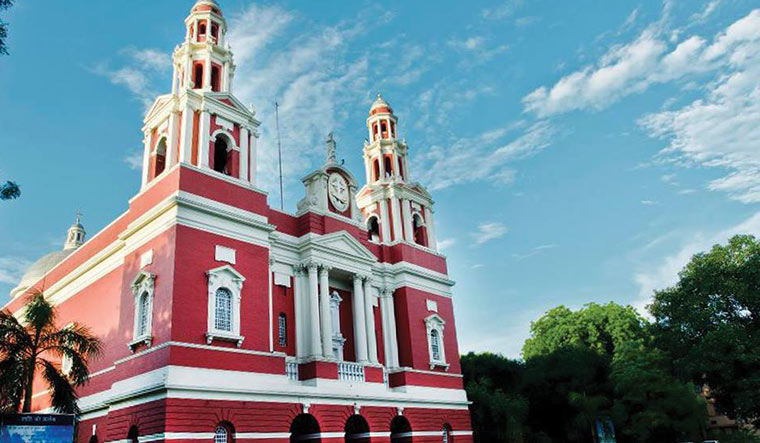 I earnestly request that we organise an hour of Eucharistic adoration every Friday, he said | via Facebook
The Archbishop of Delhi has come out with a circular, asking the Christians to offer prayers and observe a day of fast on every Friday for the nation ahead of the general elections.
In the circular addressed to all parish priests and religious institutions in the Archdiocese of Delhi, Archbishop Anil Joseph Thomas Couto said, "We are witnessing a turbulent political atmosphere which poses a threat to the democratic principles enshrined in our Constitution and the secular fabric of our nation," while urging the Christians to pray for the political leaders of the country as the general elections are nearing.
Read more at:
https://www.theweek.in/news/india/2...cians-claims-secular-fabric-under-threat.html
-------------------------------------------------------------------------------------------
Church asks Christians to prepare and pray every Friday for a new govt in 2019, interferes in politics again
http://www.opindia.com/2018/05/chur...ew-govt-in-2019-interferes-in-politics-again/
Last edited by a moderator: