Joe Biden's election win will be greeted with a sigh of relief by many US allies, whose confidence in Washington was shaken over the four years of President
Donald Trump
's combative "America First" approach to the world.
The Biden administration is expected to reverse course quickly on parts of Trump's foreign policy agenda by rejoining the Paris climate change agreement, working more closely with other countries to combat Covid-19 and trying to breathe new life into the Iran nuclear accord. NATO allies like Germany and France won't be berated so publicly, and leaders of adversaries like Russia and North Korea won't be showered in praise.
Yet diplomats warn that Biden, constrained by probable continued Republican control of the Senate, can't undo all that's changed and won't be able to sweep away concerns over the US's long-term reliability in foreign affairs.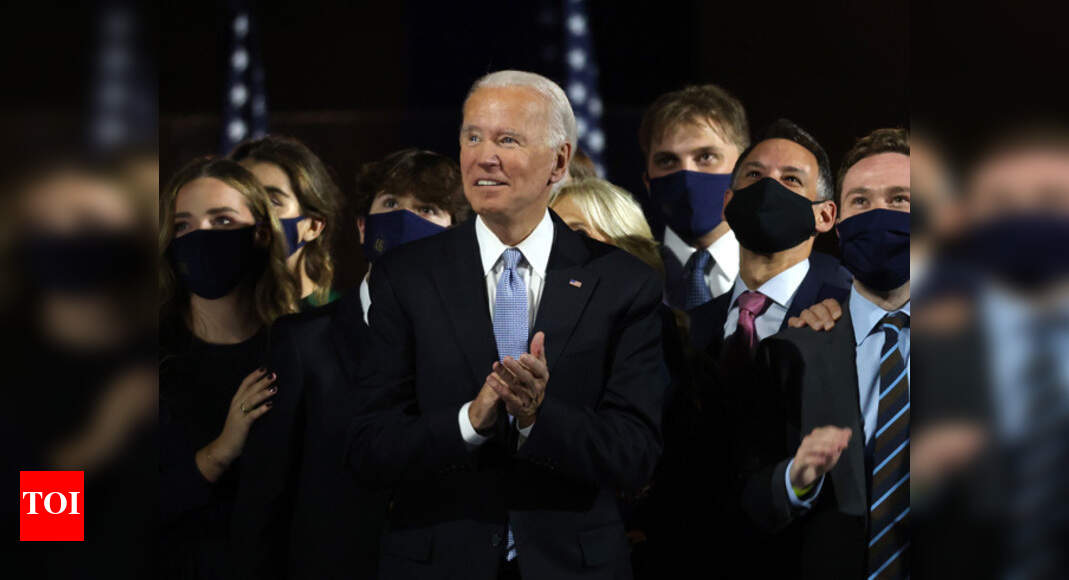 US News: Joe Biden's election win will be greeted with a sigh of relief by many US allies, whose confidence in Washington was shaken over the four years of Pre

timesofindia.indiatimes.com