[h=1][/h][h=1]This is a private sector which normally aim for more profit.[/h][h=1]While so, how is this luxury costs less…?[/h][h=1]
Air travel cheaper than using auto-rickshaws: Jayant Sinha
[/h]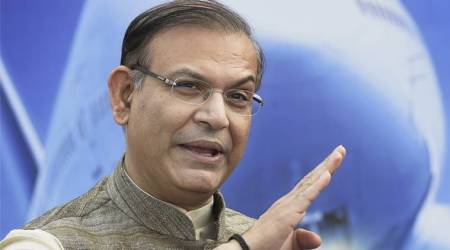 [h=2]

The minister claimed that more people were opting for air travel because the country had the cheapest fares in the world and added that Finance Minister Arun Jaitley had remarked that a man wearing slippers is also now flying.
[/h]Minister of State for Civil Aviation
Jayant Sinha
Saturday claimed that air travel in the country was now cheaper than travel by auto-rickshaws on per kilometre basis. He was speaking at the 27th International Management Conference of the Indore Management Association (IMA).
"In today's India, the fares of airplanes are lower than that of autorickshaws. Some people will say that I'm talking nonsense, but this is true," Sinha said.
Explaining the mathematics behind his claim, Sinha said, "These days, passengers spend only Rs five per kilometre on air travel from Indore to Delhi. But if you take an autorickshaw in this city, then you need to spend a relatively higher price of Rs eight to ten per kilometre."

Read more at: http://indianexpress.com/article/india/air-travel-cheaper-than-using-auto-rickshaws-jayant-sinha/